CURRENT TROPICAL CYCLONES
Typhoon 11W (Haishen)
…is located approximately 273 NM east-southeast of Kadena AB, Okinawa, Japan
Northeast Pacific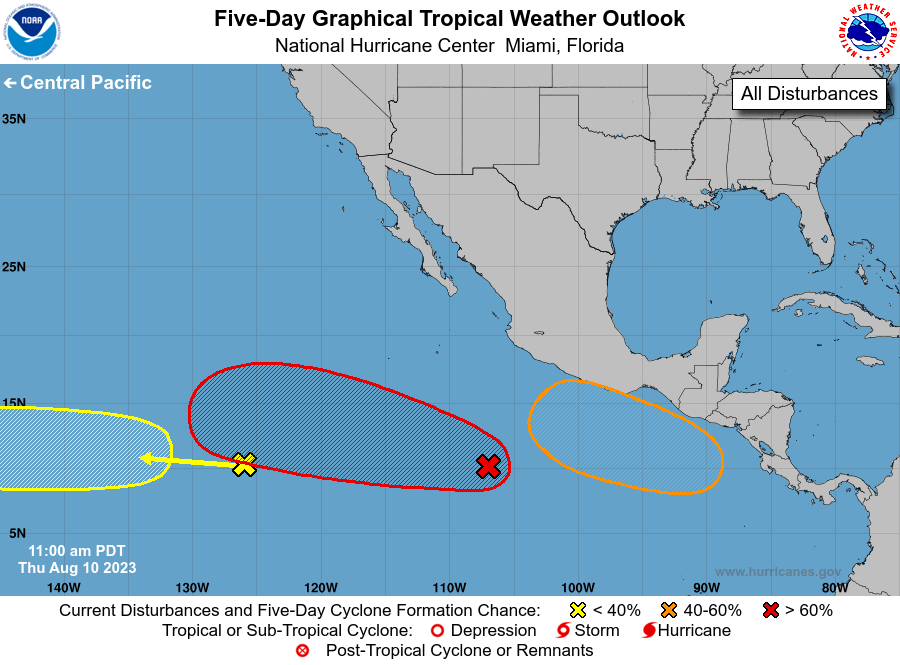 A well-defined low pressure system is located about 100 miles south of the the southern coast of Mexico. The associated shower and thunderstorm activity remains displaced well to the west of the low. Although upper-level winds are forecast to inhibit further development during the next couple of days, only a small increase in thunderstorm activity near the surface center of circulation could result in the formation of a tropical depression. This system is expected to move generally west-northwestward, near or along the southern coast of Mexico during the next few days. Regardless of development, this system could produce locally heavy rainfall along portions of the coast of southwestern Mexico. * Formation chance through 48 hours…
medium…60 percent
* Formation chance through 5 days…
medium…60 percent
Here's the link to the
National Hurricane Center
(NHC)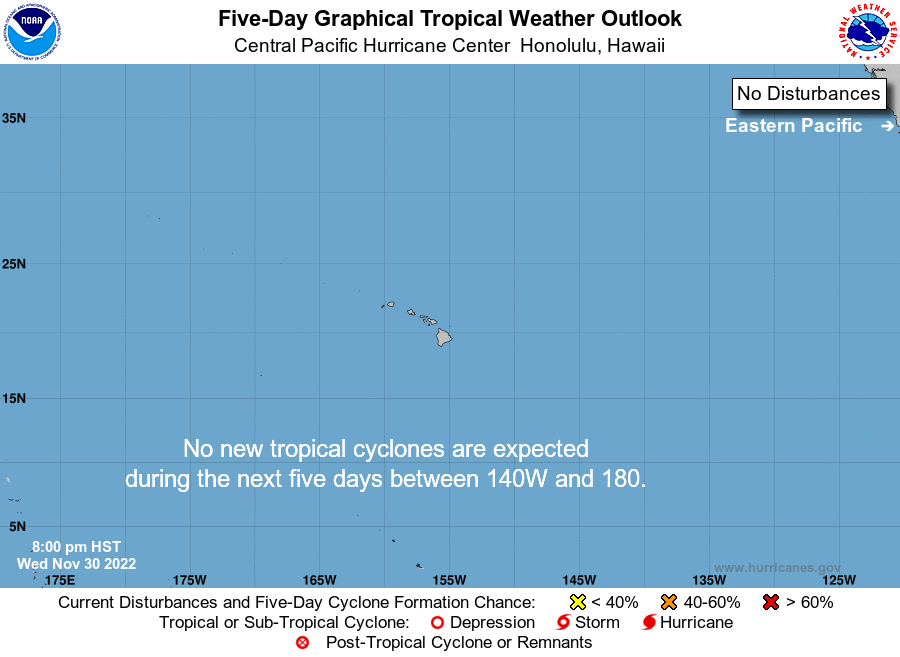 Western North Pacific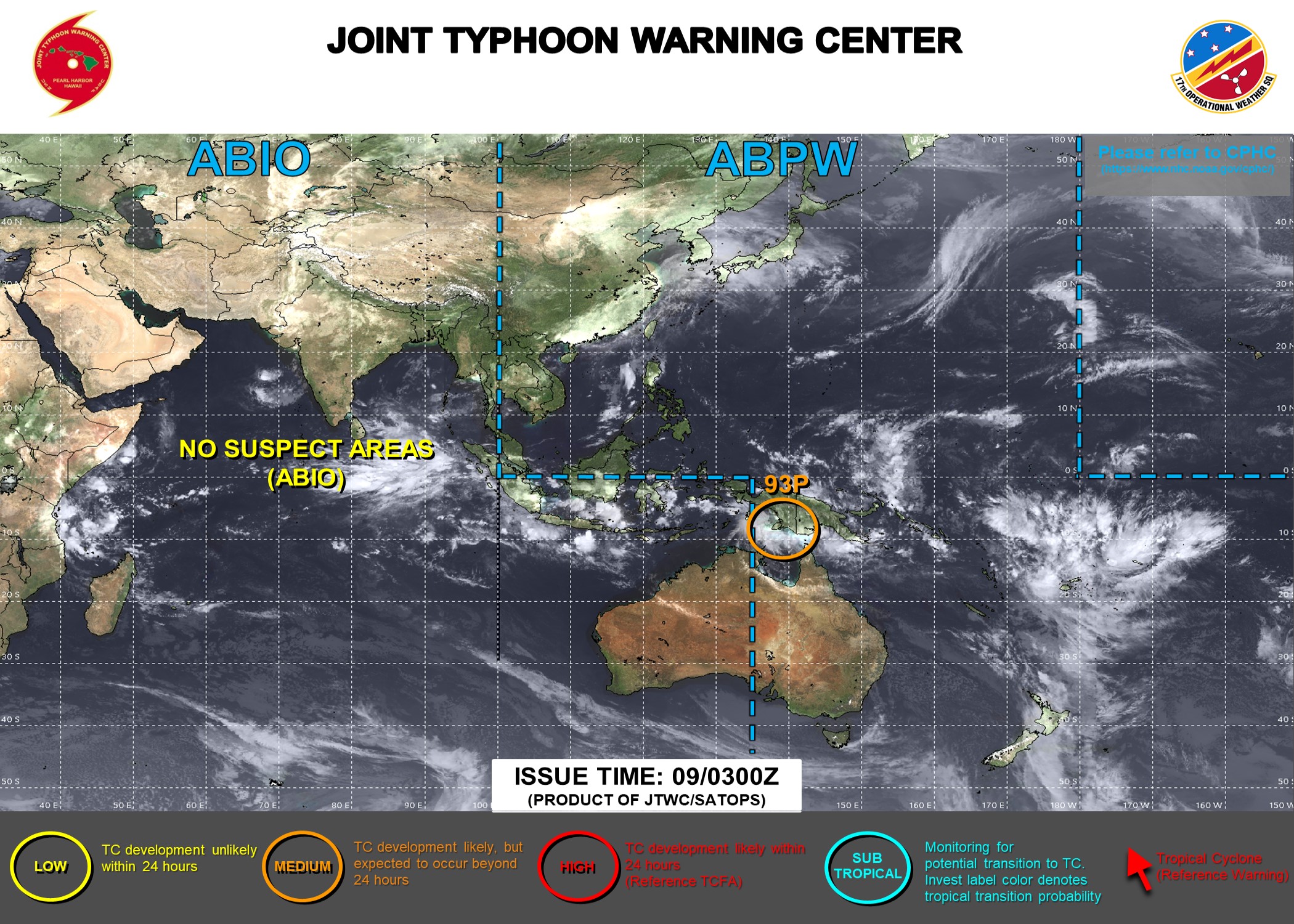 Tropical Cyclone 11W (Haishen)
Here's what the
computer models
show According to the JTWC, Typhoon 11W is tracking through an overall favorable environment, characterized by low wind shear, radial outflow, and warm sea surface temperatures. In the near term, the system will continue to track north-northwest through 48 hours. Thereafter the storm will turn more northward and is forecast to track just west of Kyushu…although could get within 80 NM west of Sasebo, Japan.
Similarly, as the system makes landfall in South Korea, there's some uncertainty in the exact track over South Korea.
Through 24 hours, TY 11W is expected to maintain Super Typhoon intensity. Afterwards, as the system tracks poleward, it will weaken first gradually and then more rapidly as it interacts with the mountainous terrain of the Korean Peninsula.
In the extended period, models show the system accelerating poleward and significantly weakening, as it tracks over the Korea Peninsula, due to increasing wind shear and terrain interaction.
South Pacific
Satellite image of this area
North Indian Ocean
Satellite image of this area
South Indian Ocean
There's a tropical disturbance, being referred to as
Invest 91S
, which is located approximately 439 NM east of Diego Garcia Here's what the
computer models
are showing Maximum sustained winds are estimated at 15-20 knots. The potential for the system to transition into a significant tropical cyclone within the next 24 hours remains
low
.
Satellite image of this area
Arabian Sea
Satellite image of this area
Here's a link to the
Joint Typhoon Warning Center
(JTWC) For real-time information on current disasters download PDC's free
Disaster Alert
mobile app available for your
iOS
or
Android
wwwices today! Also be sure to monitor PDC on
Twitter
,
Facebook
, and by accessing the web-accessible
Disaster Alert
from your computer, phone, or tablet.