CURRENT TROPICAL CYCLONES
Tropical Cyclone 15W (Kujira)

…located approximately 286 NM north of Minami Tori Shima
Northeast Pacific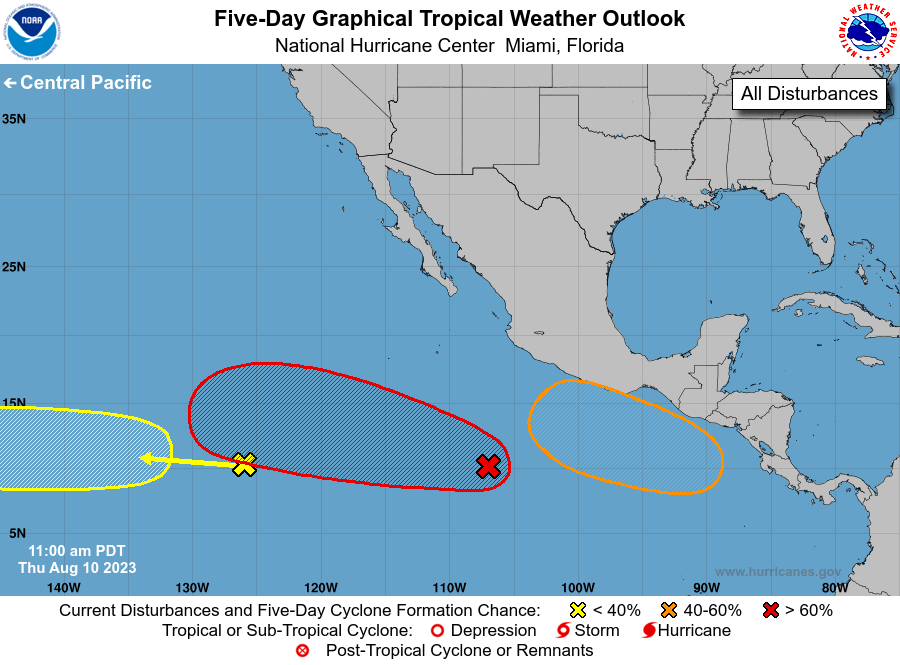 What the
computer models
are showing… for what's being referred to as
Invest 94E
A broad area of disturbed weather is located a few hundred miles south of the southwestern coast of Mexico. Shower and thunderstorm activity associated with a small low embedded within this area has decreased since yesterday. However, environmental conditions are expected to gradually become more conducive for development and a tropical depression will likely form within the next two or three days. The disturbance is forecast to move generally westward for the next several days and then turn west-northwestward by the weekend. * Formation chance through 48 hours…
high…70 percent
* Formation chance through 5 days…
high…90 percent
Here's the link to the
National Hurricane Center
(NHC)
Central Pacific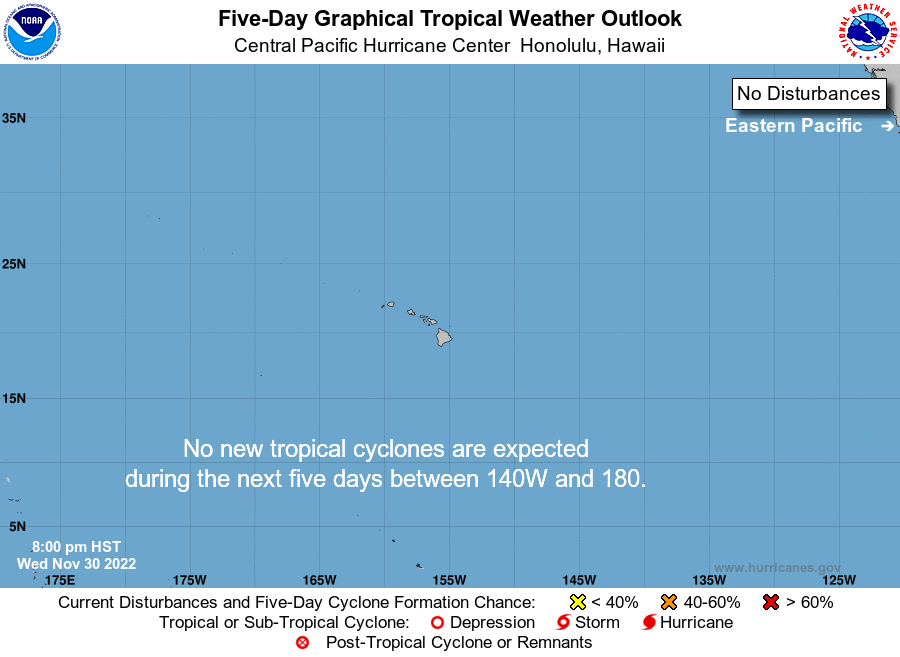 Here's a link to the
Central Pacific Hurricane Center
(CPHC)
Western North Pacific
Tropical Cyclone 15W (Kujira) 
Here's what the
computer models
show According to the JTWC, upper air analysis reveals an improving characterized by increasing poleward outflow and robust equatorward outflow being offset by a broad, convergent upper low located to the southwest of the system. Warm sea surface temperatures and low <10 knot wind shear remain conducive for continued development…establishing an overall favorable environment. TS 15W is forecast to track north-northwestward through 12 hours with steady intensification. The system is expected to peak at 65 knots by 36 hours. After 48 hours, TS Kujira will weaken as it encounters increasing 25-30 knot wind shear, and tracks over cool sea surface temperatures.
>>>
There's a tropical disturbance, being referred to as
Invest 98W
, which is located approximately 380 NM east-southeast of Iwo To, Japan Here's what the
computer models
are showing According to the JTWC, environmental analysis indicates Invest 98W is experiencing low <15 knot wind shear, moderate equatorward outflow, and warm sea surface temperatures. Global models do not resolve invest 98W well, and therefore do not indicate the development of the system at this time…as the system tracks poleward. Maximum sustained winds are estimated at 15-20 knots. The potential for the system to transition into a significant tropical cyclone within the next 24 hours is
medium
.