CURRENT TROPICAL CYCLONES
Tropical Cyclone 10W (Maysak)
…is located approximately 24 NM north-northwest of Busan, South Korea – Final Warning
Tropical Cyclone 11W (Haishen)
…is located approximately 700 NM east-southeast of Kadena AB, Okinawa, Japan
Northeast Pacific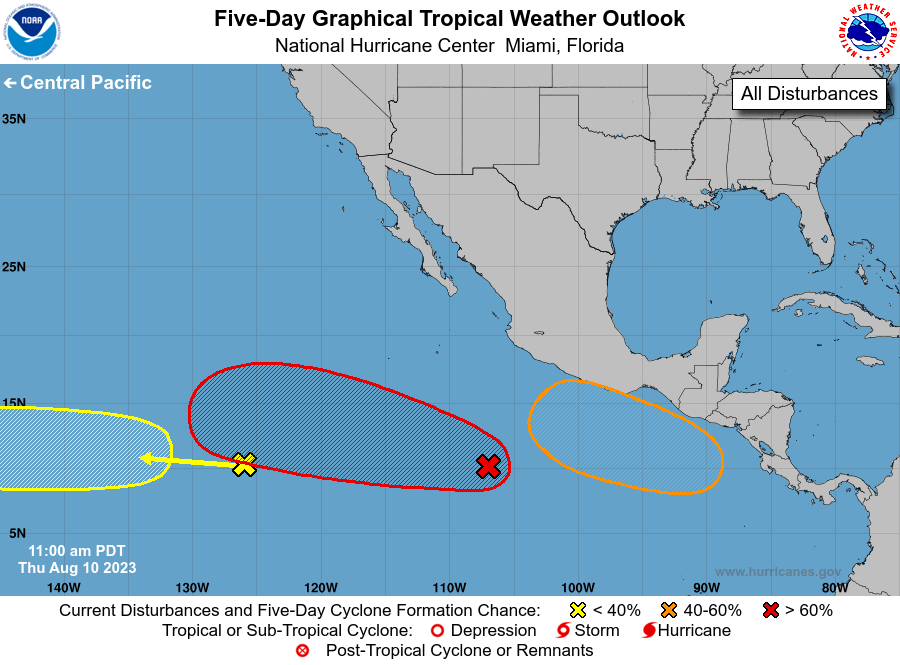 The remnants of Atlantic basin Tropical Storm Nana could emerge over the eastern Pacific waters near the Gulf of Tehuantepec on Friday. Unfavorable upper-level winds are expected to limit development through the weekend while the system moves generally west-northwestward near the southern coast of Mexico. * Formation chance through 48 hours…
low…10 percent
* Formation chance through 5 days…
low…20 percent
Here's the link to the
National Hurricane Center
(NHC)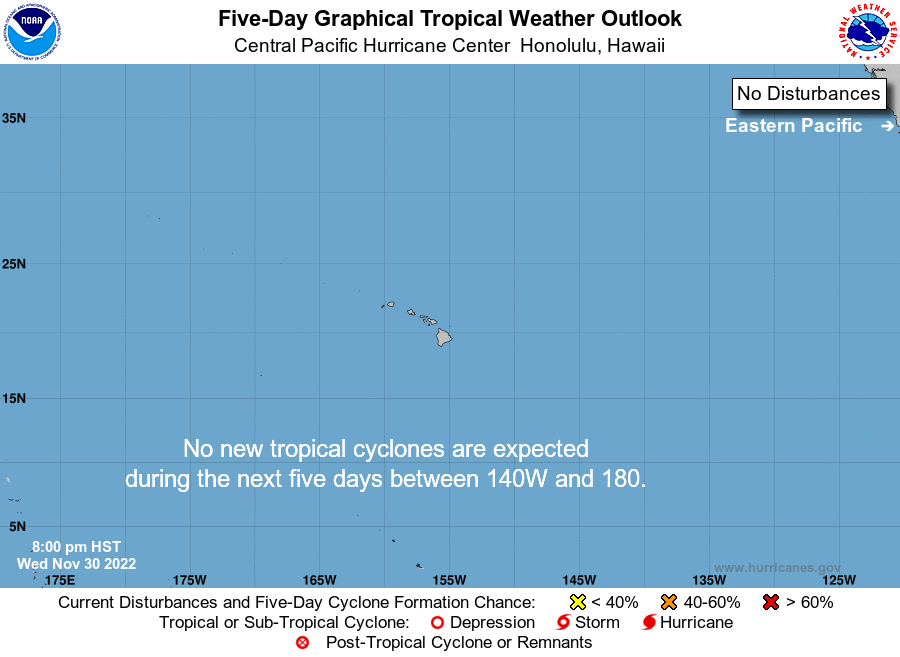 Western North Pacific
Tropical Cyclone 10W (Maysak) – Final Warning
Here's what the
computer models
show According to the JTWC, the environment has degraded slightly over the past 6-hours, with warm sea surface temperatures offset by moderate 15-20 knot wind shear…while the system is approaching the coast of South Korea. Typhoon Maysak will track generally northward, and make landfall west of Busan, South Korea before 12 hours. The system will track over the rugged terrain of the Korean Peninsula, where frictional effects and high >30 knot wind shear will lead to rapid weakening to 70 knots by 12 hours. The system will then continue to track northward, briefly move over the Sea of Japan and make a second landfall on the Korean Peninsula and weaken to 45 knots by 24 hours…as it tracks into mainland China.
Tropical Cyclone 11W (Haishen)
we
Here's what the
computer models
show According to the JTWC, Initially, highly favorable favorable environmental conditions of low 5-15 knot wind shear, very warm sea surface temperatures and continued divergent flow aloft will allow the system to intensify to 110 knots by 48 hours. There is a distinct chance of rapid intensification during this time, due to the highly favorable environmental conditions. This intensification trend will slow after 48 hours, as TY Haishen begins a more northwestward track due to increasing, moderate 15-20 knot wind shear, resulting in a peak intensity of 120 knots by 72 hours. Beyond 72 hours, the TY will continue to track northwestward, while continued favorable conditions will allow the system to maintain its peak intensity of 120 knots through 96 knots, as it begins its approach towards the Korean Peninsula.
Between 96 and 120 hours, Haishen will track west of Kyushu and cross the Korean Strait, ultimately making landfall over South Korea near Busan before 120 hours. At this time, the intensity will drop rapidly due to the frictional effects of the underlying terrain.