CURRENT TROPICAL CYCLONES
There are no active tropical cyclones at the time of this writing
Northeast Pacific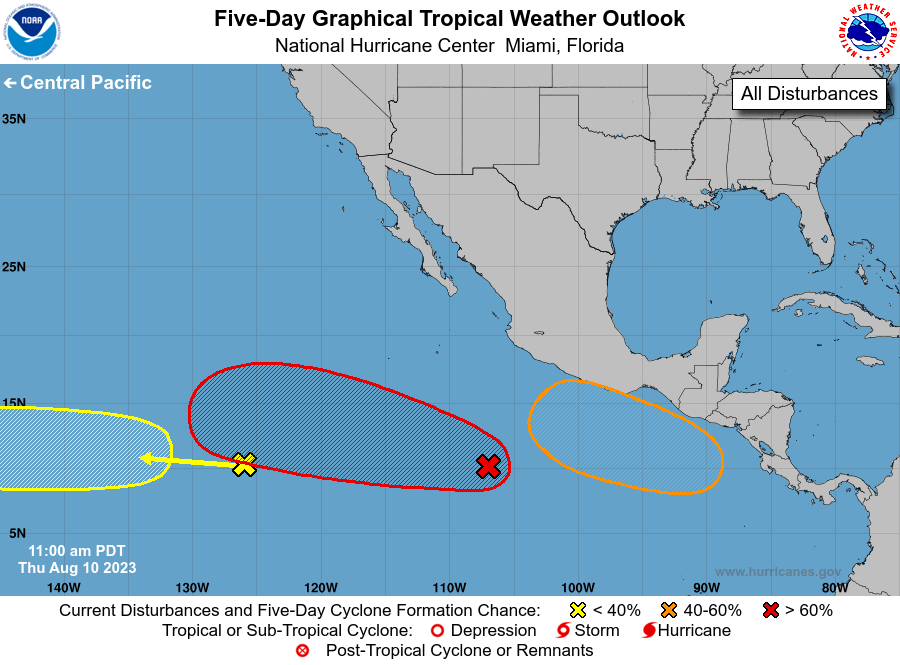 Shower activity associated with a low pressure area located a little less than 400 miles southwest of the southern tip of the Baja California peninsula has diminished considerably during the past several hours. Some development of this system, however, is still possible during the next couple of days before it interacts with, and possibly becomes absorbed by, a larger weather disturbance to its east. * Formation chance through 48 hours…
low…20 percent
* Formation chance through 5 days..
.low…20 percent
>>> 
A broad area of low pressure located about 350 miles south-southwest of the coast of southwestern Mexico continues to produce a large area of disorganized showers and thunderstorms. Environmental conditions appear conducive for development of this system, and a tropical depression could form over the weekend or early next week while the system moves west-northwestward at 10 to 15 mph away from the coast of Mexico. * Formation chance through 48 hours…
medium…50 percent
* Formation chance through 5 days…
high…70 percent
Here's the link to the
National Hurricane Center
(NHC)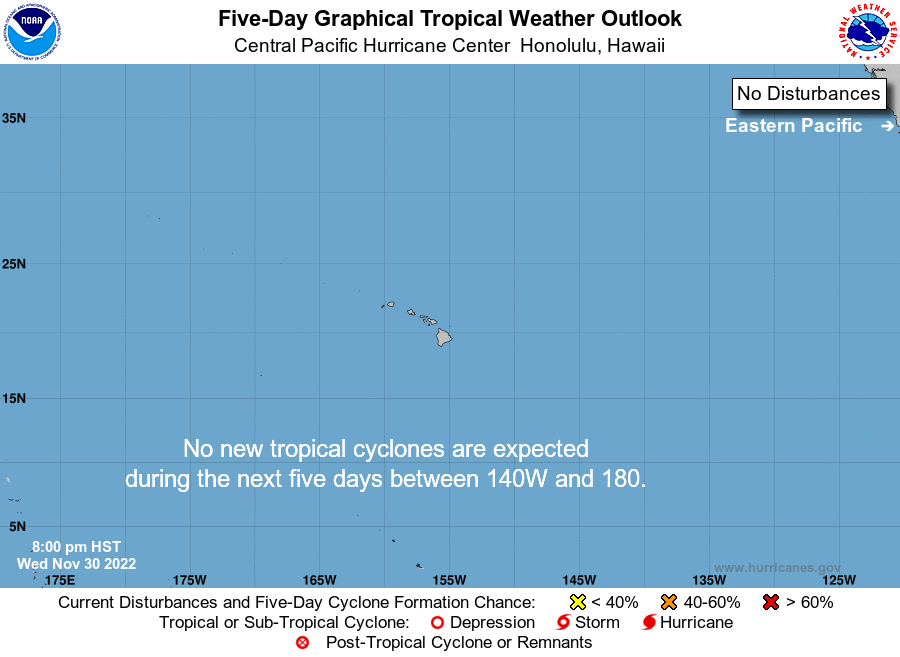 Western North Pacific
There's a tropical disturbance, being referred to as
Invest 97W
, which is located approximately 41 NM north-northwest of Iwo To, Japan Here's what the
computer models
are showing According to the JTWC, the low level circulation remains elongated and ill-defined, although has consolidated significantly. The environment is overall favorable for further consolidation with very warm sea surface temperatures and robust poleward outflow aloft, offset slightly by moderate 10-15 knot wind shear. Models are in fair agreement that the system will further consolidate as it tracks northwestward over the next 24 hours. Maximum sustained winds are estimated at 15-20 knots. The potential for the system to transition into a significant tropical cyclone within the next 24 hours is upgraded to
high

.