CURRENT TROPICAL CYCLONES
Super Typhoon 22W (Goni)…is located approximately 454 NM east of Manila, Philippines
Tropical Cyclone 23W (Astani)

…is located approximately 247 NM north-northeast of Yap
Northeast Pacific
A broad trough of low pressure is expected to develop south of the coast of southern Mexico by this weekend. Environmental conditions appear favorable for gradual development, and a tropical depression could form next week as the system moves west-northwestward over the eastern Pacific. * Formation chance through 48 hours…low…near 0 percent * Formation chance through 5 days…
medium…60 percent
Here's a link to the
National Hurricane Center
(NHC)
Central Pacific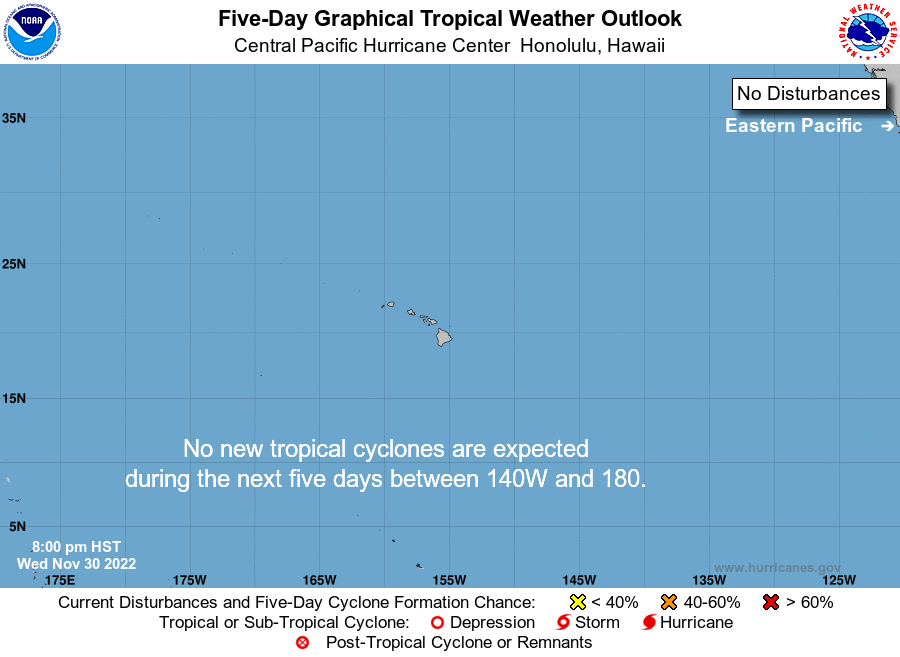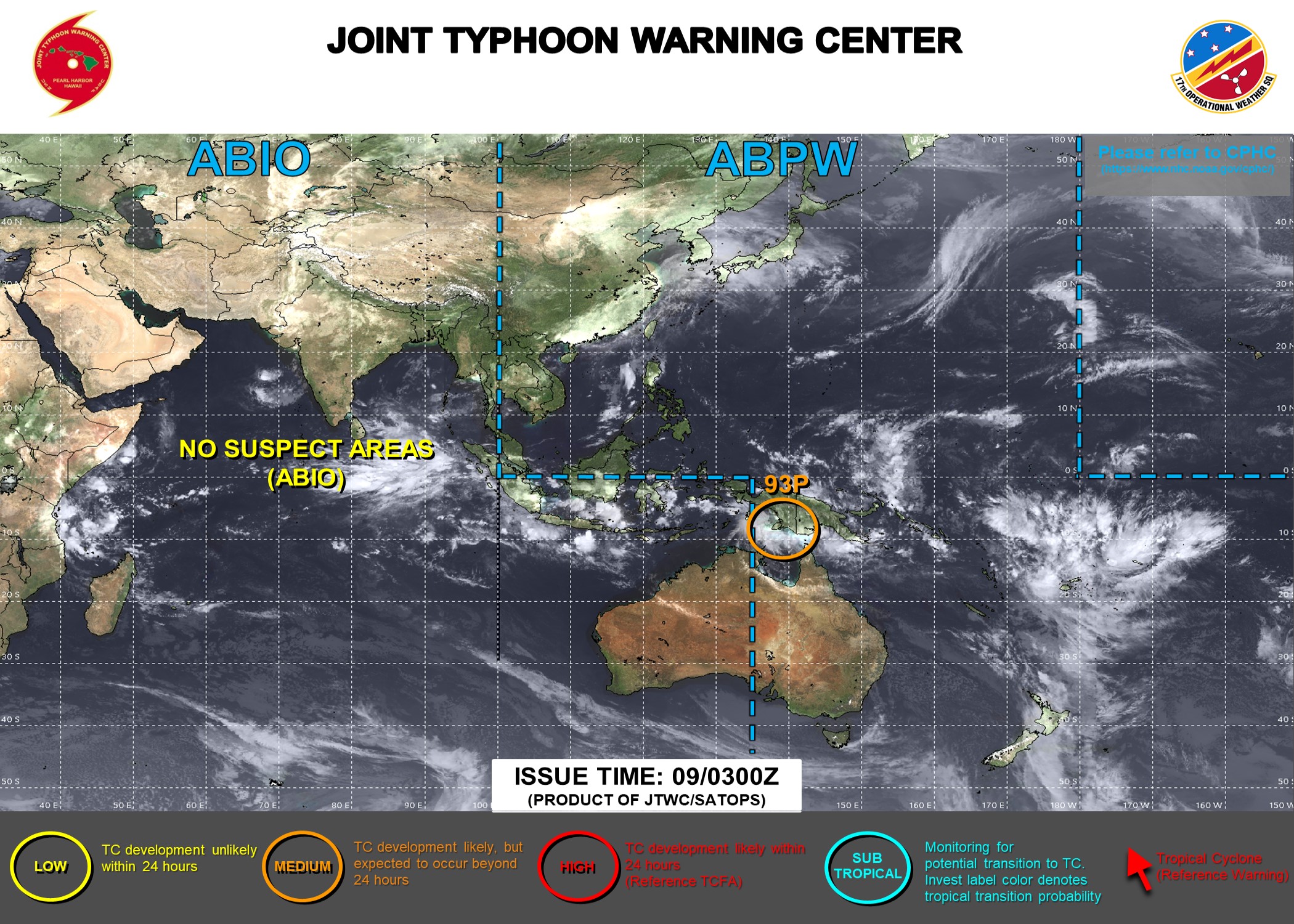 Western North Pacific
Super Typhoon 22W (Goni)
Here's what the
computer models
show for this
Super Typhoon
According to the JTWC, STY 22W has started to track more southwestward, while the forward speed has slowed down quite a bit. The overall environment remains highly favorable with very warm sea surface temperatures, low 5-10 know wind shear, and robust radial outflow…with an enhanced poleward outflow channel. TY 22W will continue to track southwestward through 36 hours, then west-southwestward. The system is forecast to make landfall in central Luzon, northeast of Manila before 48 hours as a significant tropical cyclone…then track across Luzon and into the South China Sea within 72 hours.
The super typhoon has likely peaked, and intensity is very likely to start to decrease in strength slowly over the next 12 hours. The system is forecast to weaken to 125 knots by 36 hours, and even slightly lower prior to landfall.
After landfall and moving across the mountainous terrain of central Luzon, the system will re-emerge into the South China Sea in a dramatically weakened condition…being a minimal typhoon by 72 hours.
In the extended periods, the system will track westward, making another landfall along the central Vietnamese coast near 120 hours. The storm will continue to weaken under the influence of moderate wind shear and continued entrainment of dry air.
Tropical Cyclone 23W (Astani)
Here's what the
computer models
show According to the JTWC, TD remains in a generally unfavorable environment, hindering development. While sea surface temperatures are very warm, wind shear is a moderate 15-20 knots, and the upper level outflow is weak. TD 23W is forecast to continue tracking northwestward over the next 48 hours…continuing through 72 hours…then westward. While it continues to struggle, the environment is supportive of slow intensification as STY 23W moves westward, and the upper level outflow slowly becomes for favorable through 48 hours. Beyond 72 hours, the system slows significantly while turning west. From 72-120 hours, the development of much improved outflow and decreased wind shear will allow for steady intensification, peaking at 90 knots by 96 hours.