CURRENT TROPICAL CYCLONES
Tropical Cyclone 19W (Saudel)

…is located approximately 109

NM north-northeast of Da Nang, Vietnam
Tropical Cyclone 21W (Molave)

…is located approximately 317 NM east-southeast of Manila, Philippines
Northeast Pacific
Here's a link to the
National Hurricane Center
(NHC)
Central Pacific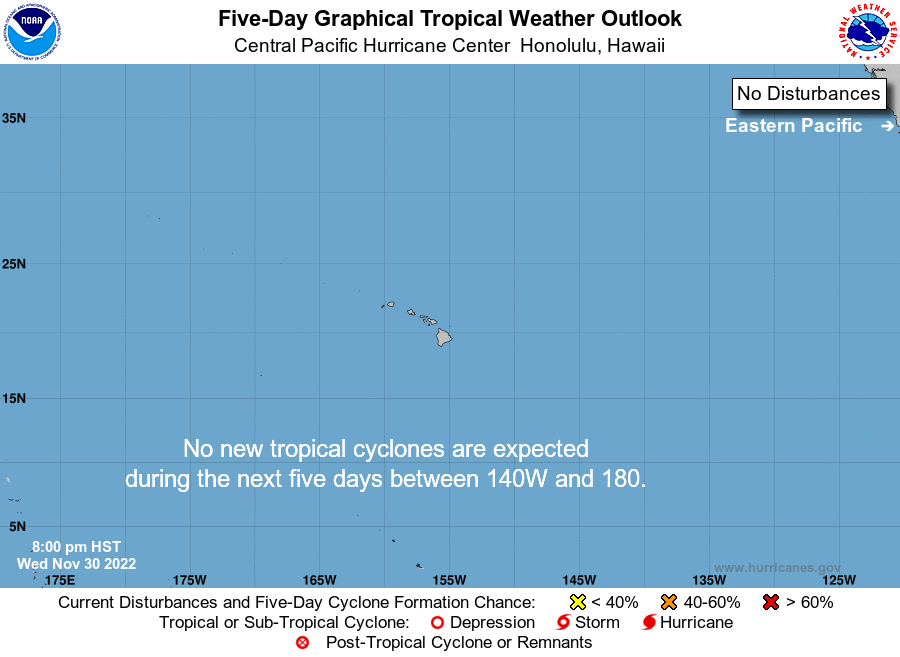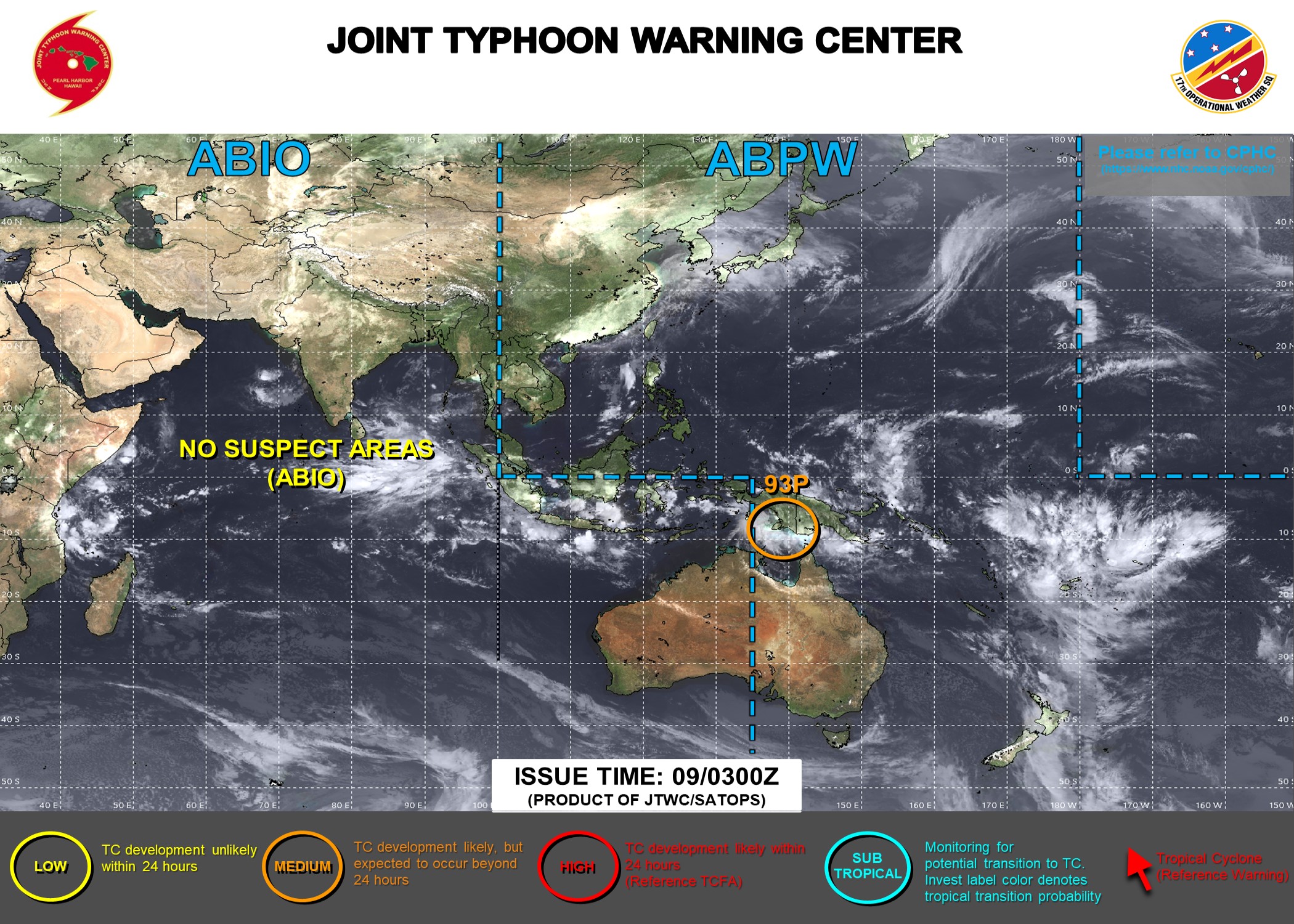 Western North Pacific
Tropical Cyclone 19W (Saudel)
Here's what the
computer models
show According to the JTWC, environmental analysis moderate 15-20 knot wind shear, good equatorward outflow and warm sea surface temperatures…contributing to an overall marginal environment. TS 19W will continue to move steadily westward then west-southwestward through the forecast period. Increasing wind shear will cause the system to slowly weaken as it approaches Vietnam with landfall anticipated prior to 36 hours. Afterwards, the storm will rapidly weaken as it tracks across the rugged terrain with dissipation expected by 48 hours.
Tropical Cyclone 21W (Molave)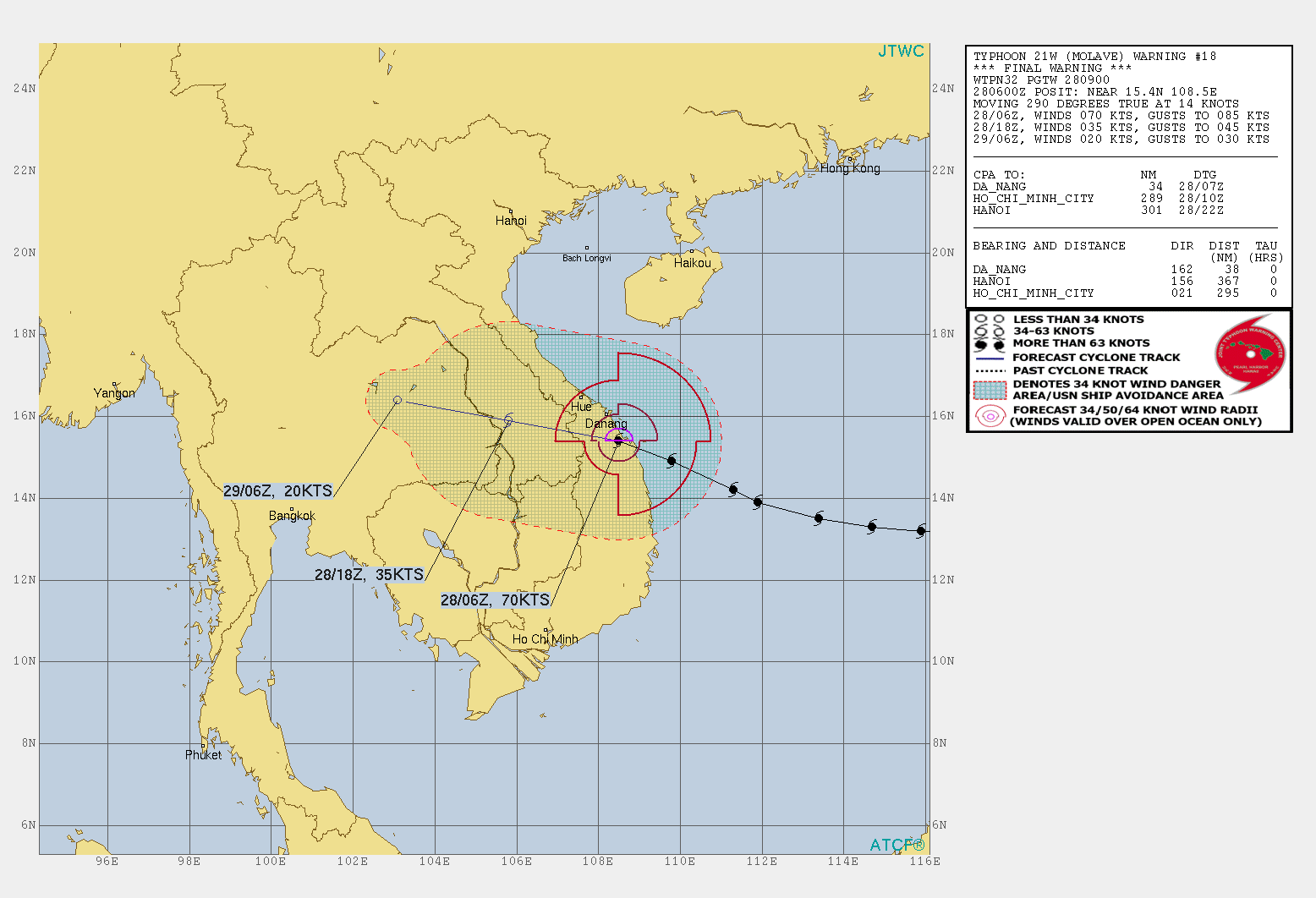 Here's what the
computer models
show According to the JTWC, upper level analysis is characterized by westward outflow and moderate 15-20 knot wind shear. Combined with warm sea surface temperatures, the environment is moderately favorable for continued development. TS 21W is expected to continue consolidating as it tracks generally westward. As favorable conditions persist, reaching 60 knots prior to making landfall over the east Philippines in near 24 hours. Slight weakening is expected as the system transits over the Archipelago, before re-emerging into the South China Sea, where re-intensification is forecast to peak at 80 knots within 72 hours. After 72 hours, the system will approach central Vietnam. Persistent favorable environmental conditions will allow the system to only slightly weaken by 96 hours, due to interaction with the coast, making landfall just after 96 hours. Afterwards, the rugged terrain of Vietnam will steadily weaken the storm as it tracks inland.
There's a tropical disturbance, being referred to as
Invest 99W
, which is located approximately 79 NM east of Fananu. Here's what the
computer models
are showing According to the JTWC, Invest 99W is in a moderately favorable environment for development, with good eastward upper outflow aloft, warm sea surface temperatures…offset by unfavorable 25-30 knot wind shear. Global models in good agreement that the system will track generally west-northwestward with minimal intensification over the next several days…before turning onto a more northward track and intensifying to warning threshold. Maximum sustained winds are estimated at 10-15 knots. The potential for the development of a significant tropical cyclone within the next 24 hours remains
low

.