CURRENT TROPICAL CYCLONES
Tropical Cyclone 19W (Saudel)

…is located approximately

287 NM south-southeast of Hong Kong
Northeast Pacific
A weak area of low pressure, located a little over 1000 miles southwest of the southern tip of the Baja California peninsula, is producing limited showers and thunderstorms. This system is moving westward and upper-level winds are expected to become unfavorable for further development on Friday. * Formation chance through 48 hours…
low…10 percent
* Formation chance through 5 days…
low…10 percent
Here's a link to the
National Hurricane Center
(NHC)
Central Pacific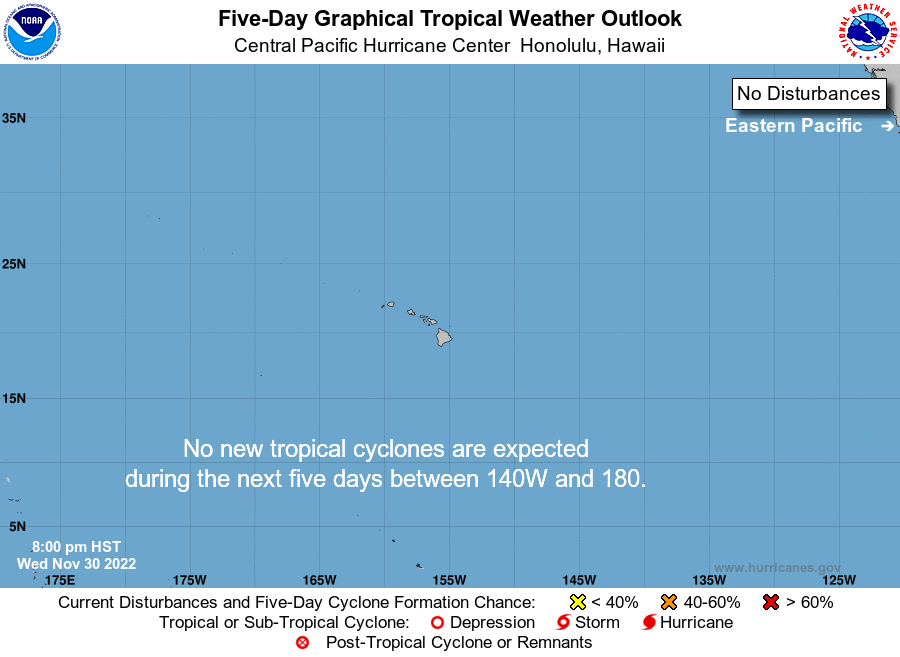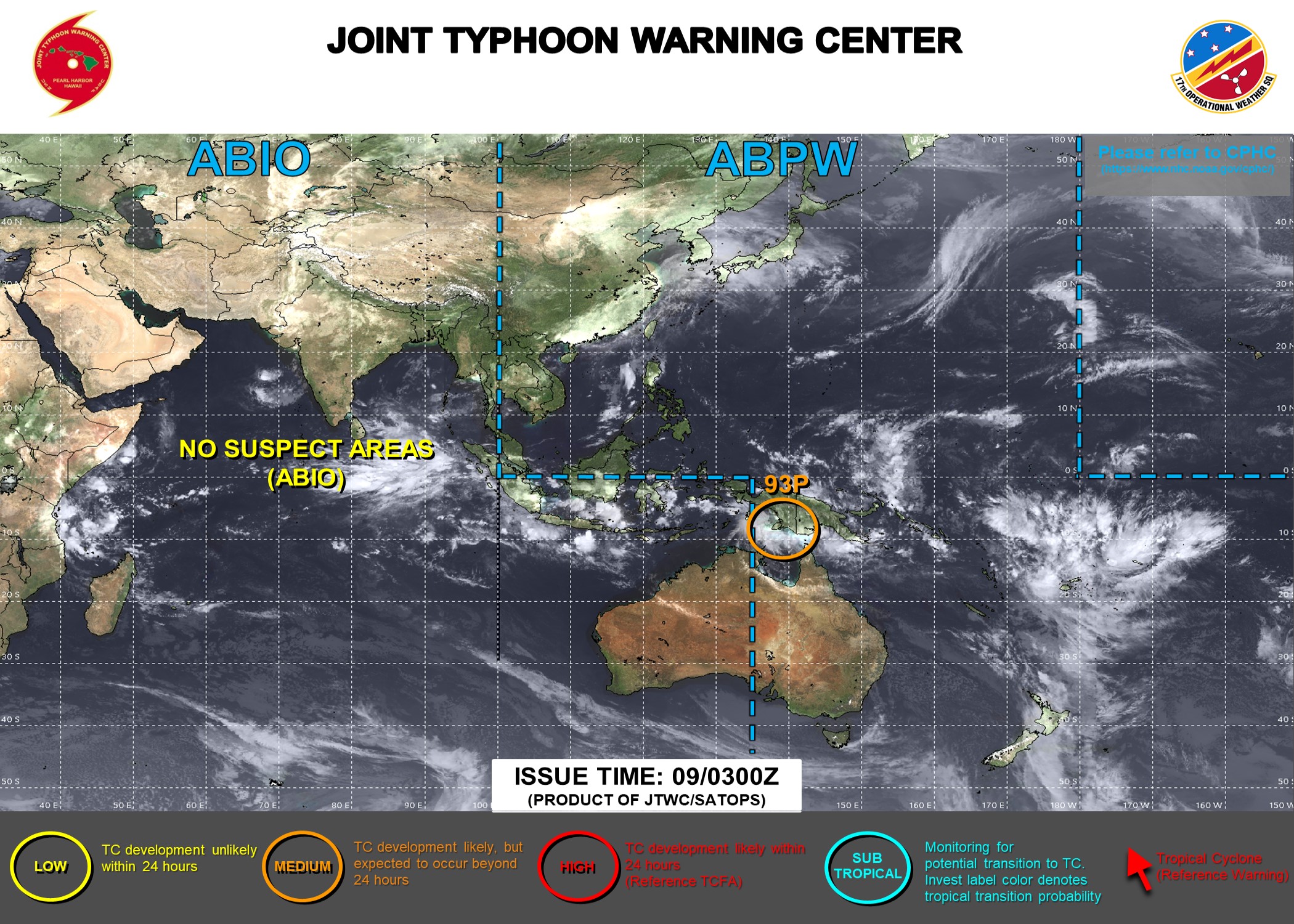 Western North Pacific
Tropical Cyclone 19W (Saudel)
Here's what the
computer models
show According to the JTWC, environmental analysis reveals the system lies in an overall favorable environment, with low 15-20 knot wind shear, warm sea surface temperatures, and equatorward outflow…and weak poleward outflow. TY 19W is forecast to continue to drift slowly northwestward over the next 12 hours in a weak steering current…and will slowly transition to a more westward track by 24 hours. Intensity will remain steady through 12 hours, as the upwelling of cooler waters will offset the moderate outflow and low wind shear. TY 19W will intensify slightly to a peak of 75 knots by 24 hours. This strengthening will be brief however, as increasing wind shear will steadily weaken the system. Beyond 72 hours, TY Saudel will turn westward and then southwestward, making landfall between 72 and 96 hours to the north of Hue, Vietnam, then continue inland while dissipating by 120 hours over the rugged terrain. >>> There's a tropical disturbance, being referred to as
Invest 98W
, which is located approximately 88 NM west-northwest of Yap Here's what the
computer models
are showing According to the JTWC, Invest 98W is currently located a favorable environment for development, with good westward upper level outflow, low <15 knot wind shear, and warm sea surface temperatures. Global models in good agreement that the system will track generally northwestward with slow intensification over the next 24 hours…before beginning a more westward track towards the Philippines. Maximum sustained winds are estimated at 15-20 knots. The potential for the development of a significant tropical cyclone within the next 24 hours is
low.
North Indian Ocean
There's a tropical disturbance, being referred to as
Invest 93B
, which is located approximately 255 NM south-southwest of Kolkata, India Here's what the
computer models
are showing According to the JTWC, Invest 93B is currently located a favorable environment with good upper level outflow, low 5-15 knot wind shear, and warm sea surface temperatures. Global models in good agreement that the system will consolidate and strengthen before landfall. Maximum sustained winds are estimated at 15-20 knots. The potential for the development of a significant tropical cyclone within the next 24 hours remains
low

.
South Indian Ocean
Arabian Sea
Here's a link to the
Joint Typhoon Warning Center
(JTWC) For real-time information on current disasters download PDC's free
Disaster Alert
mobile app available for your
iOS
or
Android
wwwices today! Also be sure to monitor PDC on
Twitter
,
Facebook
, and by accessing the web-accessible
Disaster Alert
from your computer, phone, or tablet.