CURRENT TROPICAL CYCLONES
Tropical Cyclone 19W (Saudel)

…is located approximately 196 NM northwest of Manila, Philippines
Tropical Cyclone 20W

…is located approximately 77 NM west of Iwo To, Japan
Northeast Pacific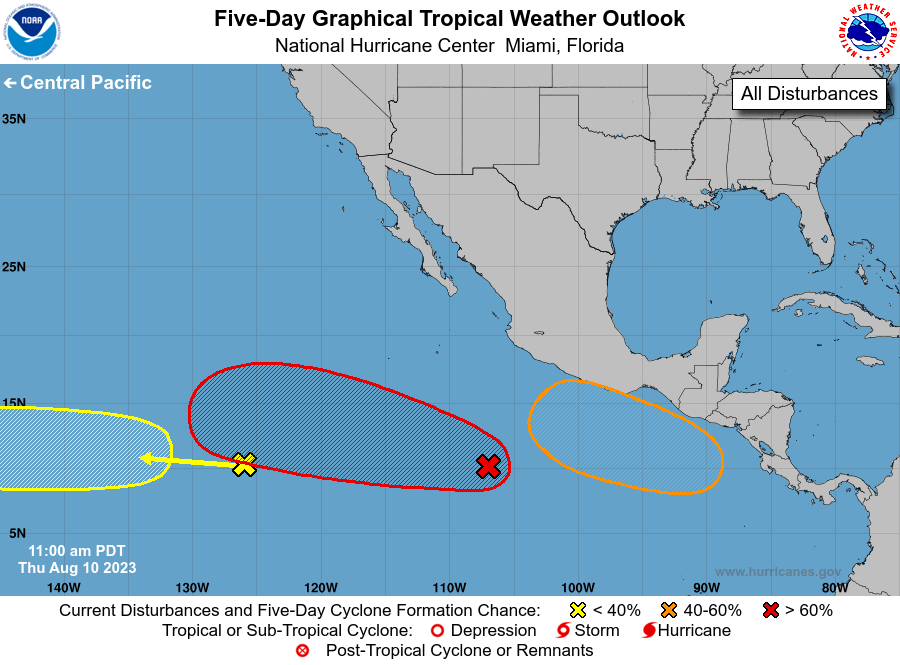 Here's a link to the
National Hurricane Center
(NHC)
Central Pacific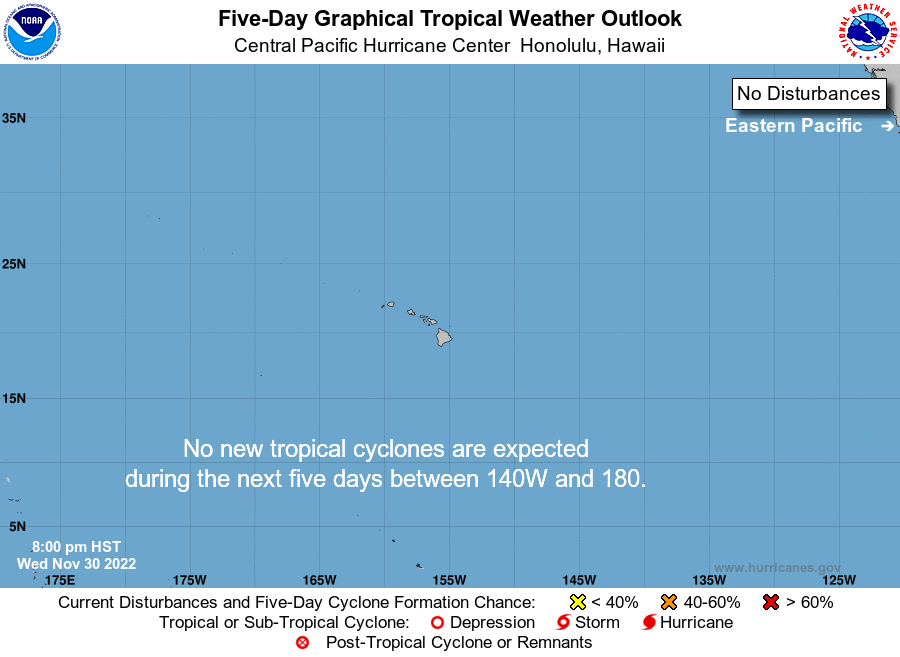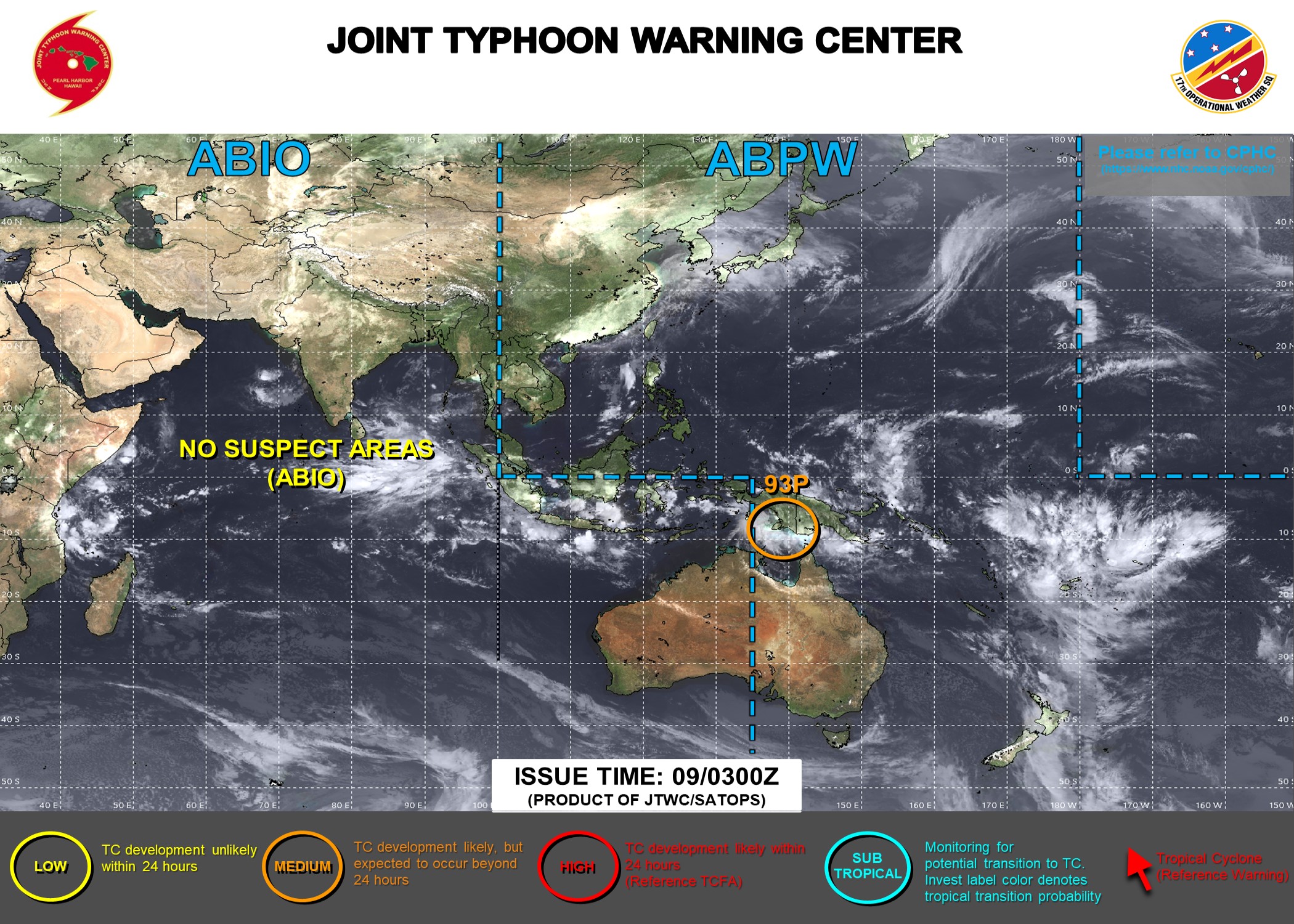 Tropical Cyclone 19W (Saudel)
Here's what the
computer models
show According to the JTWC, near radial upper level outflow, low 10-15 knot wind shear, and warm sea surface temperatures contribute to an overall favorable environment for continued development. TS 19W will continue to track generally westward over the next 72 hours. The storm is expected to maintain its intensity as it makes landfall in Luzon, and then intensify as it reemerges over the South China Sea within 12 hours. Afterwards, the storm should steadily strengthen to a peak of 60 knots by 48 hours…under continued favorable conditions. In the extended period, the system will maintain intensity until it begins to interact with Hainan Island around 96 hours. This interaction will lead to slow weakening, as it approaches the coast of Vietnam.
Tropical Cyclone 20W
Here's what the
computer models
show According to the JTWC, environmental analysis reveals TD 20W is currently in a marginally favorable environment for development with warm sea surface temperatures and established equatorward outflow aloft, being offset by high 30-35 wind shear TS 20W is forecast to remain nearly stationary through 24 hours, as the system conducts a slow loop prior to turning generally northward. Thereafter, the system should accelerate northward…where the depression is forecast to dissipate.