CURRENT TROPICAL CYCLONES
There are no active tropical cyclones at this time
Northeast Pacific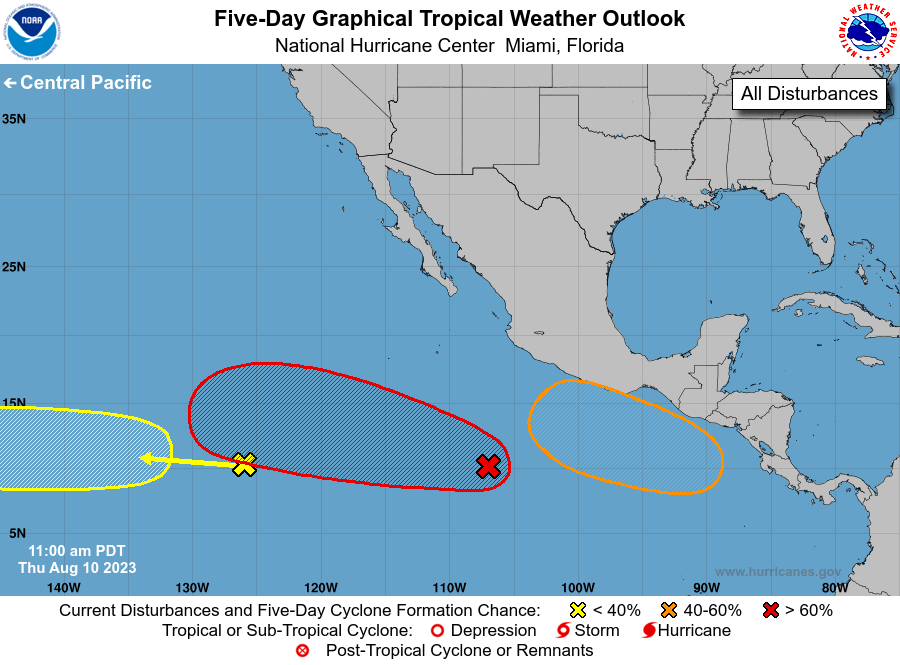 Central Pacific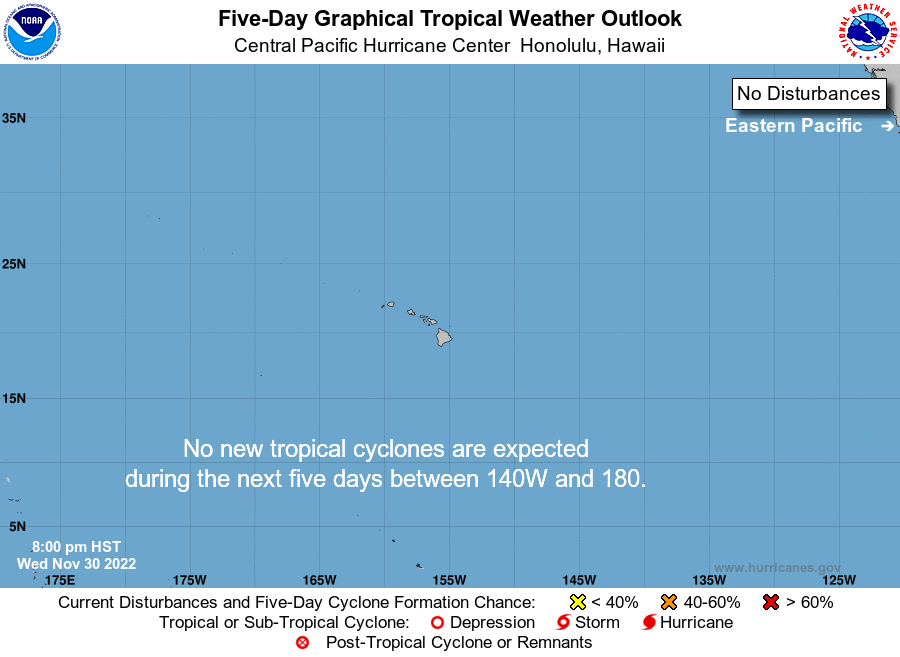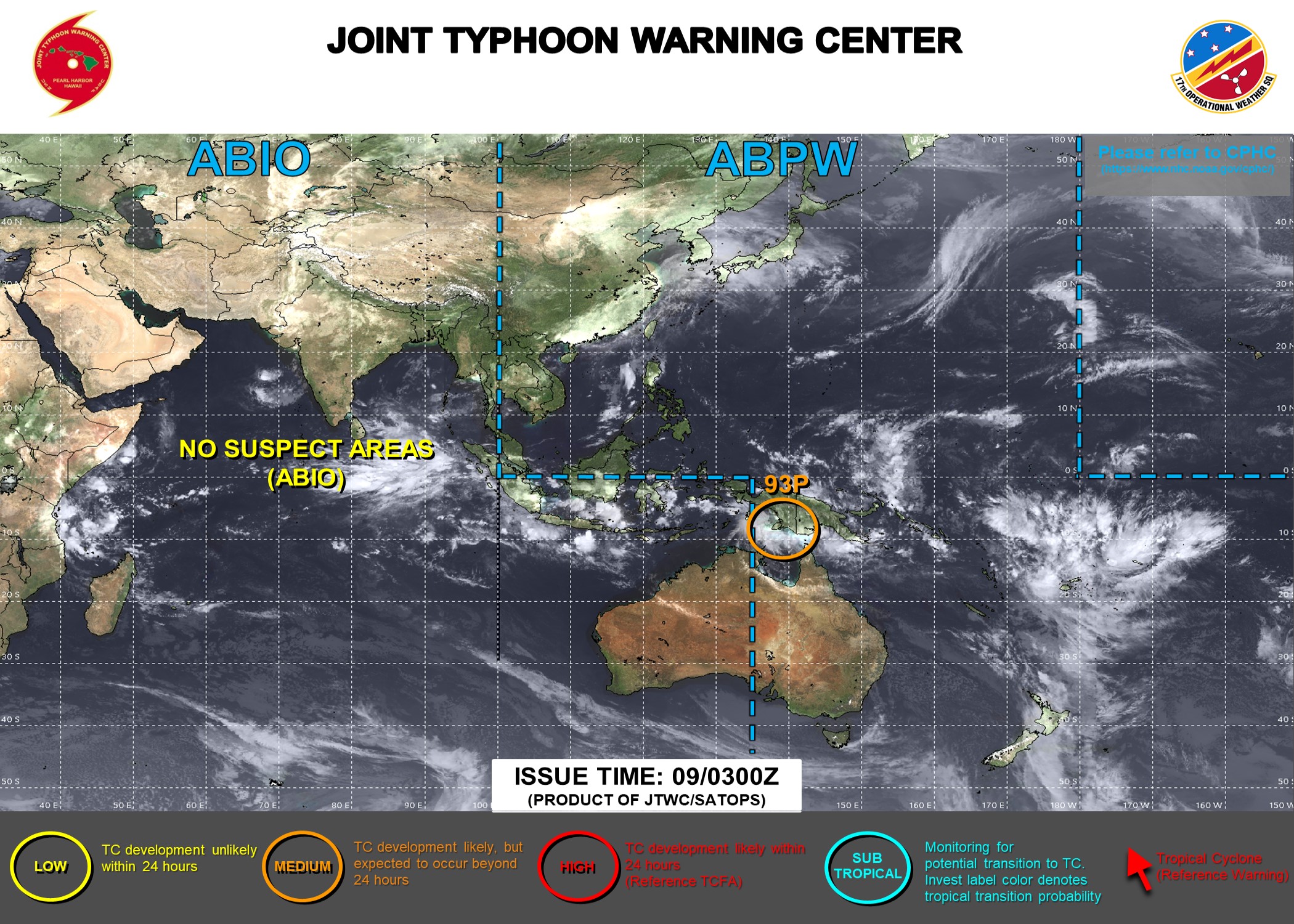 Western North Pacific
There's a tropical disturbance being referred to as
Invest 94W
, which is located approximately 154 NM west of Manila, Philippines. Here's what the
computer models
are showing According to the JTWC, the system is currently in a marginal environment with moderate outflow and moderate 20-25 knot wind shear. Sea surface temperatures are conducive for development. Global models are in good agreement that Invest 94W will continue to track westward across the South China Sea, with minimal intensification. Maximum sustained surface winds are estimated at 20-25 knots. The potential for the development of a significant tropical cyclone within the next 24 hours is remains
high
.
North Indian Ocean
South Indian Ocean
Arabian Sea
There's a tropical disturbance being referred to as
Invest 92A
, which is located approximately 94 NM southeast of Mumbai. Here's what the
computer models
are showing According to the JTWC, upper level analysis indicates unfavorable 25-30 knot wind shear, offset by good divergence aloft. Global models depict 92A intensifying as it tracks over the Arabian Sea, and warm sea water temperatures. The system is expected to track westward toward the Arabian Peninsula over the following 3-days. Maximum sustained surface winds are estimated at 15-20 knots. The potential for the development of a significant tropical cyclone within the next 24 hours is
upgraded to
medium
.
Here's a link to the
Joint Typhoon Warning Center
(JTWC) For real-time information on current disasters download PDC's free
Disaster Alert
mobile app available for your
iOS
or
Android
wwwices today! Also be sure to monitor PDC on
Twitter
,
Facebook
, and by accessing the web-accessible
Disaster Alert
from your computer, phone, or tablet.