CURRENT TROPICAL CYCLONES
Tropical Cyclone 24W (Etau)

…is located approximately 240 NM south-southeast of Da Nang, Vietnam
Tropical Cyclone 25W (Vamco)

…is located approximately 444 NM east of Manila, Philippines
Northeast Pacific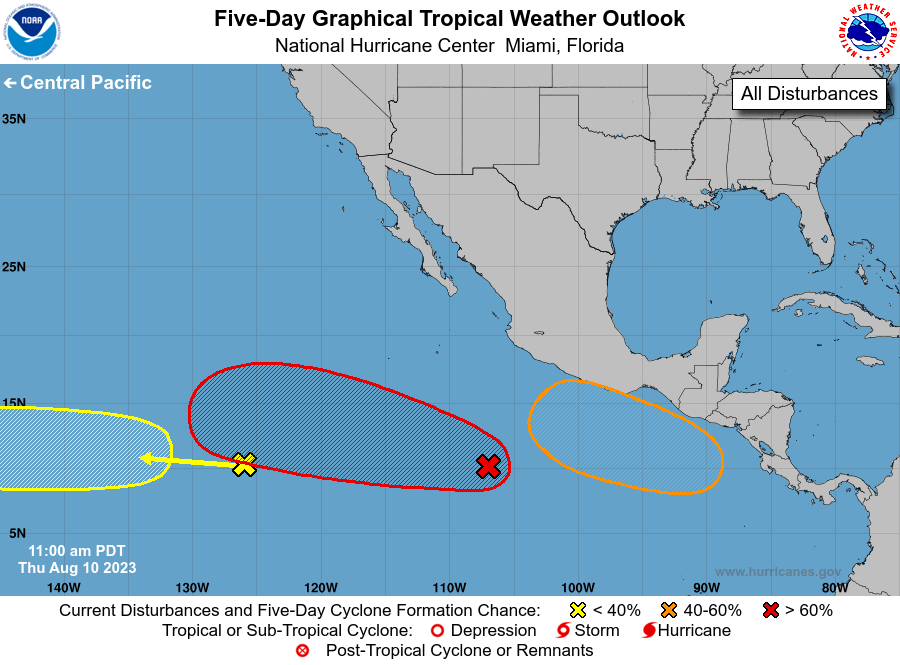 Here's a link to the
National Hurricane Center
(NHC)
Central Pacific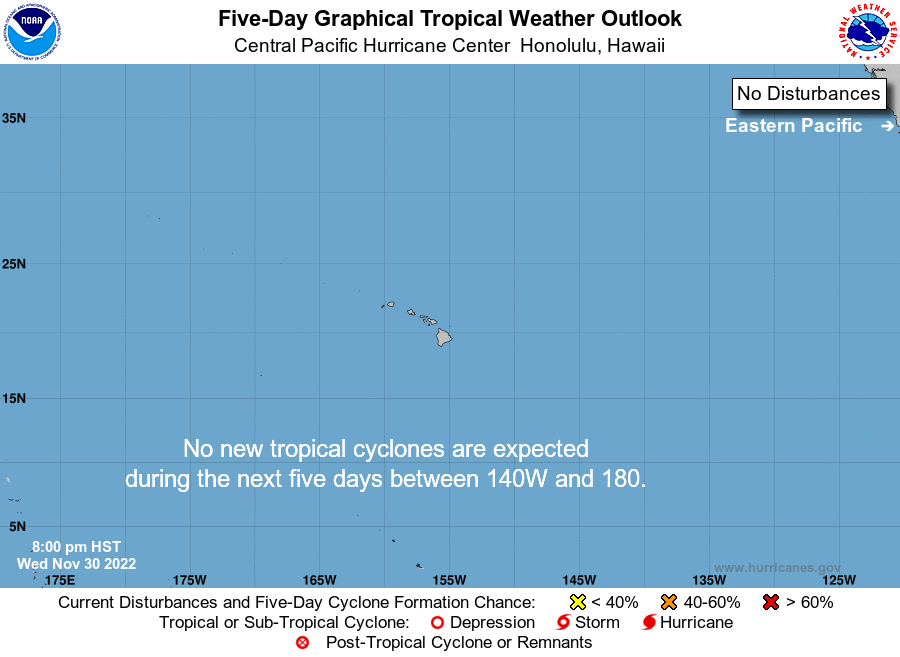 Western North Pacific
Tropical Cyclone 24W (Etau)
Here's what the
computer models
show According to the JTWC, upper level analysis reveals a rapidly deteriorating environment, with cooling sea surface temperatures, and moderate to high 20-25 knot wind shear, offsetting the continued robust westward outflow. TS 24W will continue tracking west-southwestward through 12 hours, and is expected to make landfall along the south-central Vietnamese coast between 12-18 hours. As the system approaches the coastline, it will encounter cooler sea surface temperatures and increasing wind shear, which will continue the decoupling of the center, resulting in a slow weakening trend prior to landfall. After landfall, Etau will track inland and dissipate over central Cambodia by 36 hours.
Here's what the
computer models
show According to the JTWC, TS 25 will move through an environment that is very favorable for intensification with warm sea surface temperatures, low 5-10 knot wind shear, and strong equatorward and moderate westward outflow. In the near term, TS Vamco will continue to track northwestward through 12 hours, before slowly turning onto a westward track by 36 hours. The system is forecast to cross Lamon Bay and make landfall along the central Luzon coast due east of Manila in 60 hours…before re-emerging into the open waters of the South China Sea by 72 hours. While the system has struggled to consolidate a well defined convective core, it is expected that the environment should allow for this consolidation within the next 6-12 hours, resulting in a relatively slow intensification through 12 hours. Thereafter, a combination of radial outflow, low wind shear, and passage over very warm waters will allow for steady intensification through 24 hours. A period of rapid intensification is forecast between 24-48 hours, as the system tracks through favorable environmental conditions. The forecast calls for a peak intensity  of 105 knots at 48 hours, with additional strengthening possible prior to landfall. As the system crosses Luzon, interaction with the rugged terrain will induce significant weakening, with the system forecast to re-emerge into the South China Sea as a minimal typhoon. After 72 hours, the system will continue to track westward through 120 hours. Once re-emerging over the South China Sea, the system will re-intensify to a peak of 70 knots under marginally favorable environmental conditions.
North Indian Ocean
South Indian Ocean
There's a tropical disturbance being referred to as
Invest 92S
, which is located approximately 1074 NM west of Jakarta Here's what the
computer models
are showing According to the JTWC, the system is tracking through marginal environment for development with high20-25 knot wind shear, offset by robust poleward and moderate equatorward outflow aloft…along with warm sea surface temperatures. Maximum sustained surface winds are estimated at 10-15 knots. The potential for the development of a significant tropical cyclone within the next 24 hours is
low
.
Arabian Sea
Here's a link to the
Joint Typhoon Warning Center
(JTWC) For real-time information on current disasters download PDC's free
Disaster Alert
mobile app available for your
iOS
or
Android
wwwices today! Also be sure to monitor PDC on
Twitter
,
Facebook
, and by accessing the web-accessible
Disaster Alert
from your computer, phone, or tablet.