CURRENT TROPICAL CYCLONES
Tropical Cyclone 20E (Odalys)

…is located 975 miles west-southwest of the southern tip of Baja California – Last Advisory
Tropical Cyclone 22W (Goni)…is located approximately 136 NM south-southeast of Da Nang, Vietnam – Final Warning
Tropical Cyclone 23W (Atsani)

…is located approximately

265 NM south of Taipei, Taiwan
Northeast Pacific
ODALYS BECOMES A REMNANT LOW
Here's what the
computer models
are showing
Tropical Cyclone 20E (Odalys)

–

Last Advisory
According the NHC
Advisory 10.
..The post-tropical cyclone is moving toward the west near 8 mph. This motion is expected to continue tonight, followed by a turn toward to the west-southwest by Friday afternoon. Maximum sustained winds have decreased to near 35 mph with higher gusts. Additional weakening is forecast over the next couple of days, and Odalys is expected to dissipate over the weekend. Here's a link to the
National Hurricane Center
(NHC)
Central Pacific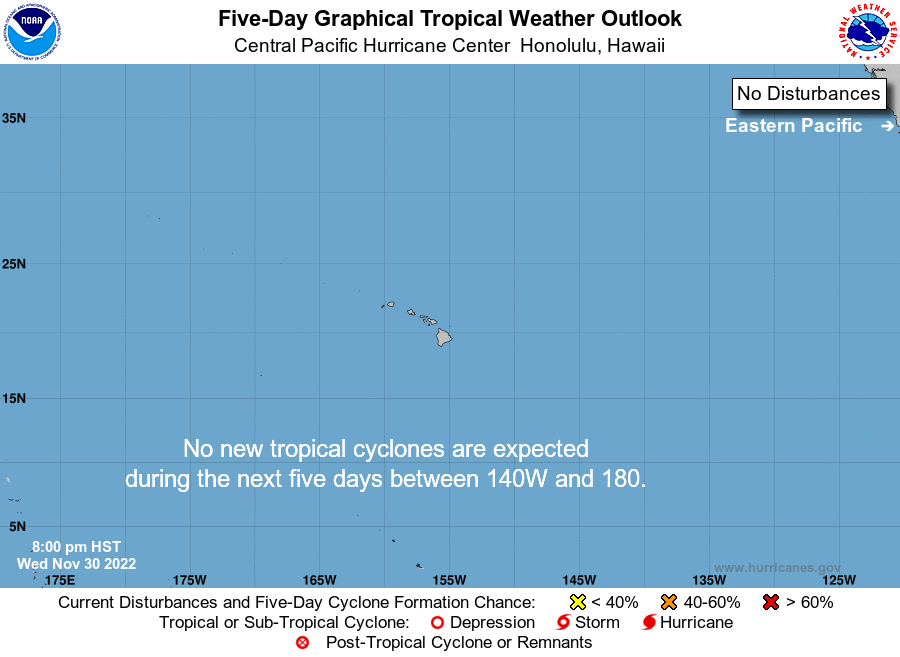 Western North Pacific
Tropical Cyclone 22W (Goni)

–

Final Warning
Here's what the
computer models
showing According to the JTWC, TD 22W is located in a region of moderate 10-20 knot wind shear being offset by warm sea surface temperatures and divergence aloft. These factors contribute to an overall marginal environment. TS 22W will continue tracking generally westward. Due to persistent moderate wind shear and cooling sea surface temperatures, the system should steadily weaken as it approaches the coast, making landfall in central Vietnam shortly after 12 hours. As the system tracks inland, interaction with the underlying terrain will continue to weaken the system, leading to dissipation over land by 36 hours…if not sooner.
Tropical Cyclone 23W (Atsani)
Here's what the
computer models
show According to the JTWC, environmental conditions reveal an overall conducive environment for development, characterized by low 5-10 knot wind shear, established poleward and equatorward outflow, and warm sea surface temperatures.
TS 23W is expected to track generally west-northwestward through 36 hours. During this time, the system should intensify to 65 knots by 24 hours, due to persistent favorable environmental conditions. Afterwards, increasing wind shear will begin to impact the system causing it to begin to gradually weaken. After 36 hours, the system is expected to turn to a west-southwestward track. The storm will then shift to a southwestward track after 48 hours, where it will continue to weaken to 25 knots by 72 hours. In the extended forecast, TS 23W should continue to track southwestward towards southern Vietnam. Continued high wind shear and cooling sea surface temperatures will steadily weaken the system prior to landfall over the south central Vietnamese coast. Combined with the unfavorable environment, terrain interaction will cause the system to fully dissipate over land by 96 hours.