CURRENT TROPICAL CYCLONES
Tropical Cyclone 20E (Odalys)

…is located 830 miles west-southwest of the southern tip of Baja California
Tropical Cyclone 22W (Goni)…is located approximately 241 NM east-southeast of Da Nang, Vietnam
Tropical Cyclone 23W (Atsani)

…is located approximately 366 NM south of Kadena AB
Northeast Pacific
ODALYS EXPECTED TO BEGIN WEAKENING OVERNIGHT…FORECAST TO BECOME A REMNANT LOW BY FRIDAY
Here's what the
computer models
are showing
Tropical Cyclone 20E (Odalys)
According the NHC
Advisory 6.
..Odalys is moving toward the west-northwest near 10 mph (17 km/h), and this general motion is expected to continue tonight. Odalys is forecast to gradually slow down and turn westward on Thursday, and move west-southwestward by this weekend. Maximum sustained winds are near 45 mph (75 km/h) with higher gusts. Weakening is forecast to begin on Thursday, and Odalys is expected to become a remnant low by early Friday and dissipate over the weekend. Tropical-storm-force winds extend outward up to 125 miles (205 km) from the center. Here's a link to the
National Hurricane Center
(NHC)
Central Pacific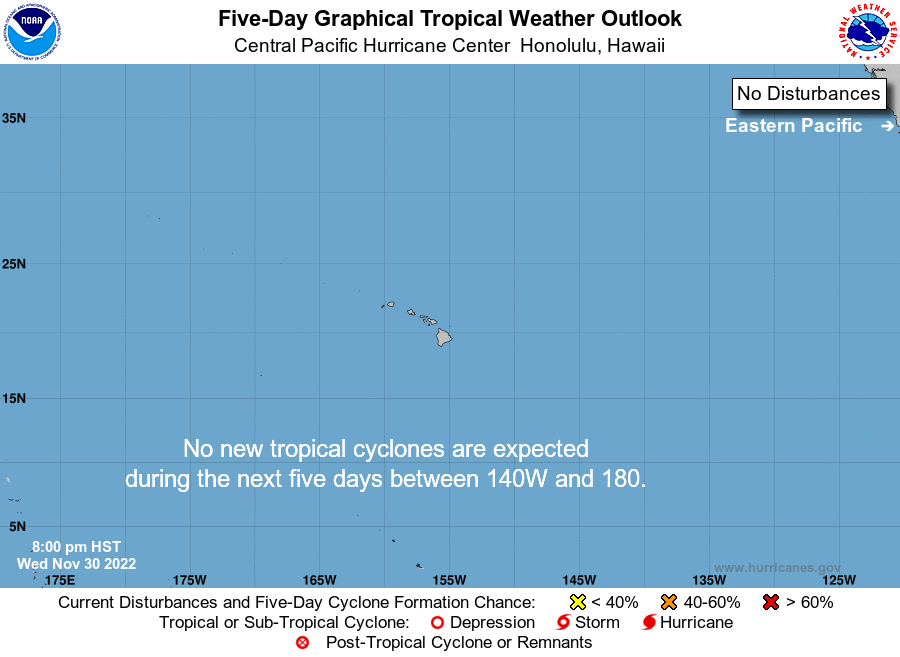 Western North Pacific
Tropical Cyclone 22W (Goni)
Here's what the
computer models
showing According to the JTWC, the environment remains marginal, with moderate 15-20 knot wind shear, with and warm sea surface temperatures, although will decrease closer to the coast. TS 22W is still tracking westward, making landfall by 36 hours along the south-central Vietnam, and will continue to track southwestward towards Cambodia. No chance in intensity is expected through landfall, striking the coast as a weak tropical storm, before dissipating over rugged terrain.
Tropical Cyclone 23W (Atsani)
Here's what the
computer models
show According to the JTWC, the environment has clearly improved, with decreasing wind shear. Outflow has also improved and is now tapping into a poleward channel, allowing for a burst of convection, while the system remains over warm waters…conducive for strengthening.
TS 23W has begun its westward movement and will accelerate west-northwest through 36 hours…then shift more southwestward by 72 hours. Low wind shear and warm sea surface temperatures will support steady intensification to a peak of 70 knots by 36 hours. Slow although steady intensification is forecast through 72 hours, under weakly favorable conditions of low 5-10 knot wind shear and moderate upper level outflow…being somewhat offset by the fact that the sea surface temperatures are not exceptionally warm, and will be decreasing as 23W moves west.
In the extended period, the storm enter the northern portion of the South China Sea by 72 hours, on a generally west-southwestward track. At the same time, the combination of increased wind shear, convergent upper level flow, entrainment of drier air from the north, and cooler sea surface temperatures…will combine to steadily weaken the system through 120 hours.
The storm is expected to make landfall along the southern Vietnamese coastline just prior to 120 hours, before tracking inland towards the southwest.