CURRENT TROPICAL CYCLONES
Tropical Cyclone Odalys

…is located 730 miles southwest of the southern tip of Baja California
Tropical Cyclone 22W (Goni)…is located approximately 310 NM east-southeast of Da Nang, Vietnam
Tropical Cyclone 23W (Atsani)

…is located approximately 398 NM south-southeast of Kadena AB
Northeast Pacific
ODALYS COULD STRENGTHEN A LITTLE OVERNIGHT
Here's what the
computer models
are showing
Tropical Cyclone 20E (Odalys)
According the NHC
Advisory 2
…Odalys is moving toward the west-northwest near 15 mph (24 km/h) and this motion with a slight decrease in forward speed is expected during the next day or two. A turn to the west and then the southwest is forecast by late this week. Maximum sustained winds are near 40 mph (65 km/h) with higher gusts. Modest strengthening is possible overnight, but Odalys should begin weakening by late Wednesday. Tropical-storm-force winds extend outward up to 115 miles (185 km) from the center. Here's a link to the
National Hurricane Center
(NHC)
Central Pacific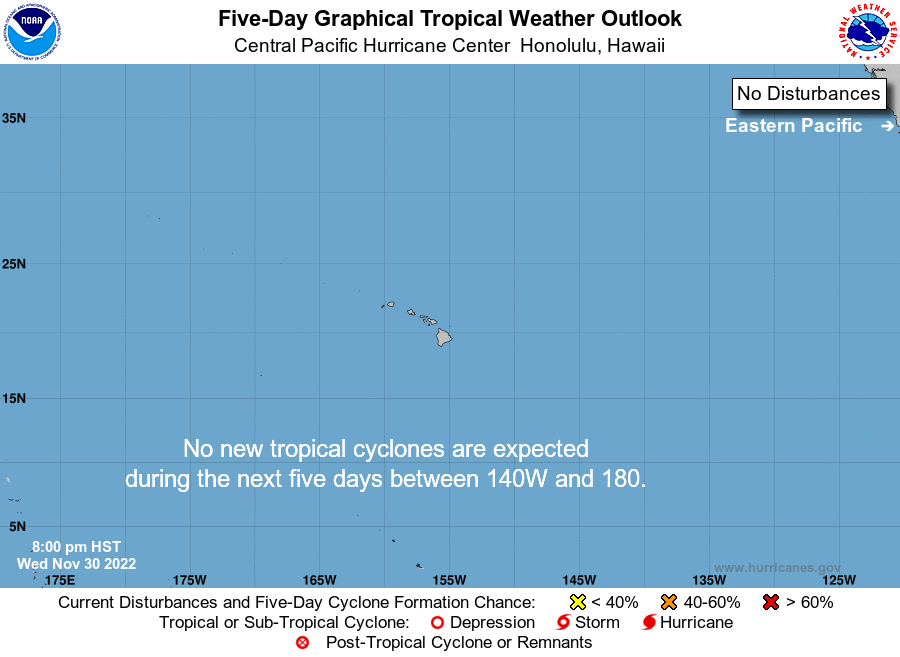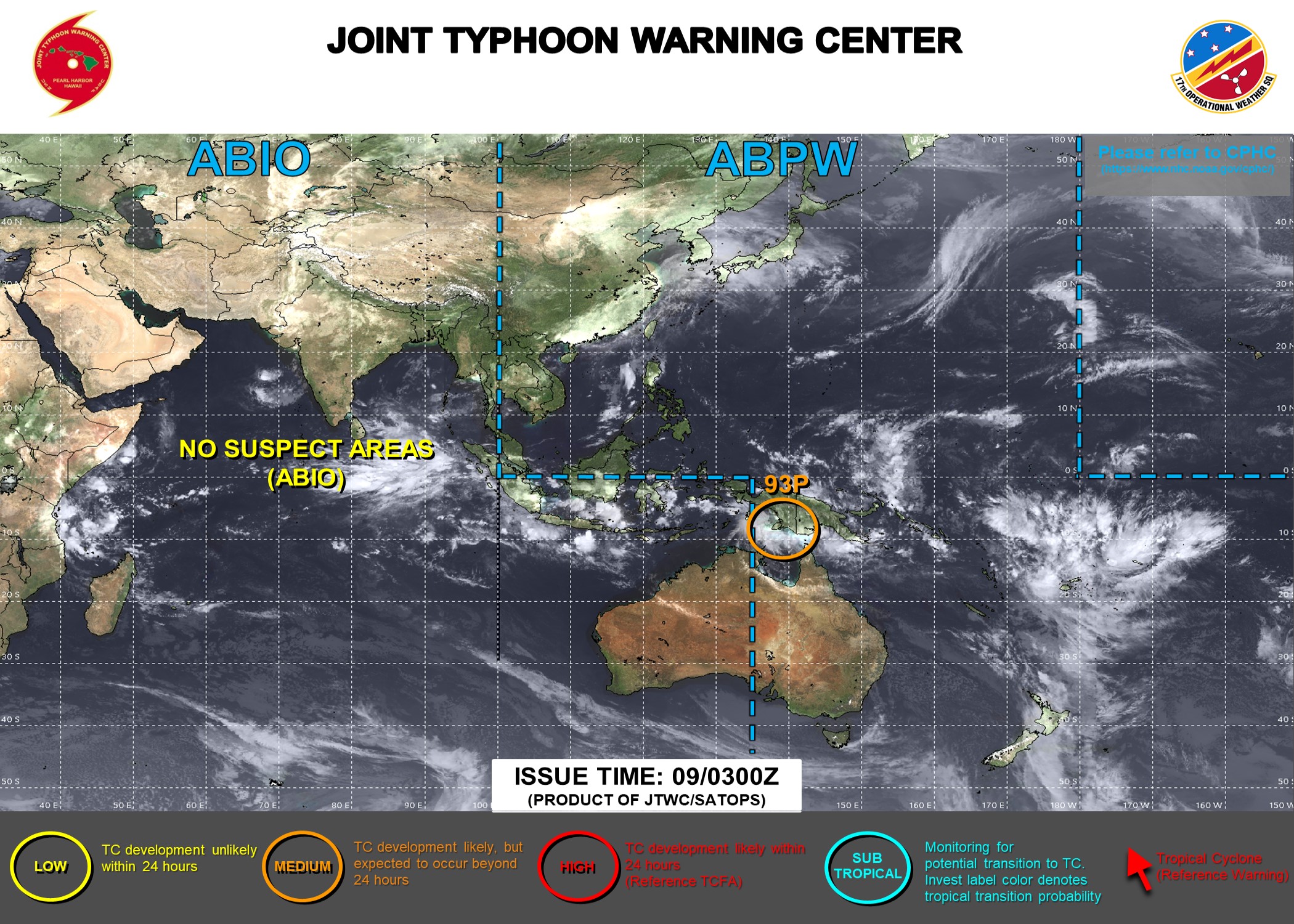 Western North Pacific
Tropical Cyclone 22W (Goni)
Here's what the
computer models
showing According to the JTWC, environmental analysis indicates the system lies in a marginal to unfavorable region, with moderate to high 20-25 knot wind shear, moderate westward outflow, and warm sea surface temperatures. TS 22W is still tracking westward, although has slowed significantly over the past 6-hours, as the steering pattern has weakened. Over the next 12-24 hours, the steering pattern will strengthen, allowing TS 22W to accelerate slightly and track west-southwestward through 72 hours, making landfall in south-central Vietnam around the 68 hour point. The intensification environment is forecast to become increasingly unfavorable with moderate to high wind shear, and decreasing sea surface temperatures offsetting moderate westward outflow, leading to a slow weakening trend after 12 hours.
Tropical Cyclone 23W (Atsani)
Here's what the
computer models
show According to the JTWC, the environment is overall favorable, with the system cocooned in a small pocket of low 5 knots or less wind shear, radial outflow, and warm sea surface temperatures. The system is currently moving southeast as it moves in a clockwise loop in a weak steering environment.
TS 23W will slowly drift southeast, south, then southwest over the next 12-24 hours, as it completes this looping motion. After 24 hours, the storm will accelerate onto a more westward track…continuing through 72 hours…as it moves into the Luzon Strait. Slow although steady intensification is forecast through 72 hours, under weakly favorable conditions of low 5-10 knot wind shear and moderate upper level outflow…being somewhat offset by the fact that the sea surface temperatures are not exceptionally warm, and will be decreasing as 23W moves west.
In the extended period, the storm will move west-southwestward by 96 hours. As the system exits the Luzon Strait, it will come under increasing pressure from cooler, drier northeasterly wind flow exiting the Taiwan Strait, which combined with increased wind shear, decreased upper level outflow and marginal sea surface temperatures…will steadily weaken the system through 120 hours.