CURRENT TROPICAL CYCLONES
There are no active tropical cyclones at this time
Northeast Pacific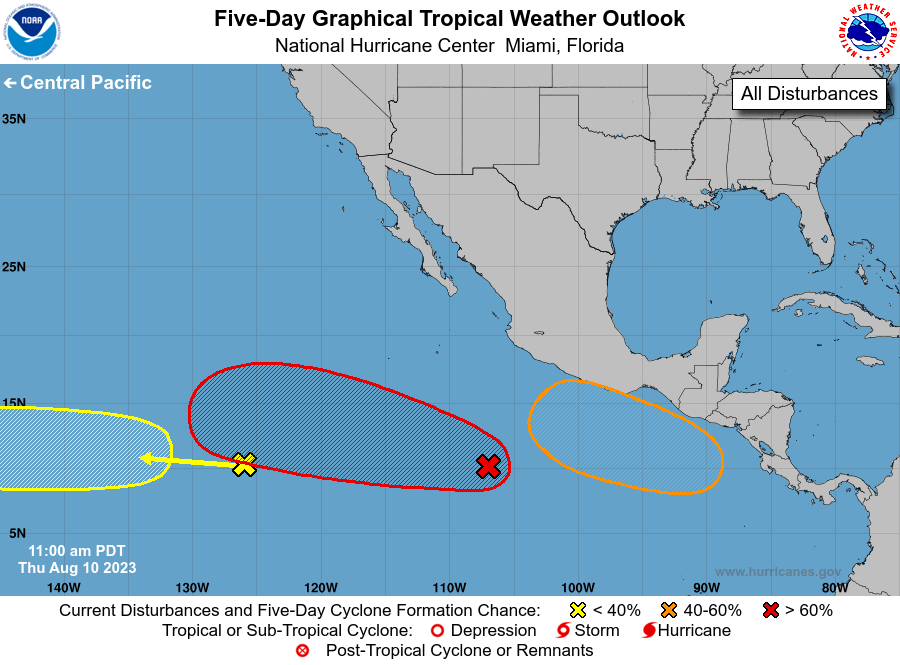 Here's a link to the
National Hurricane Center
(NHC)
Central Pacific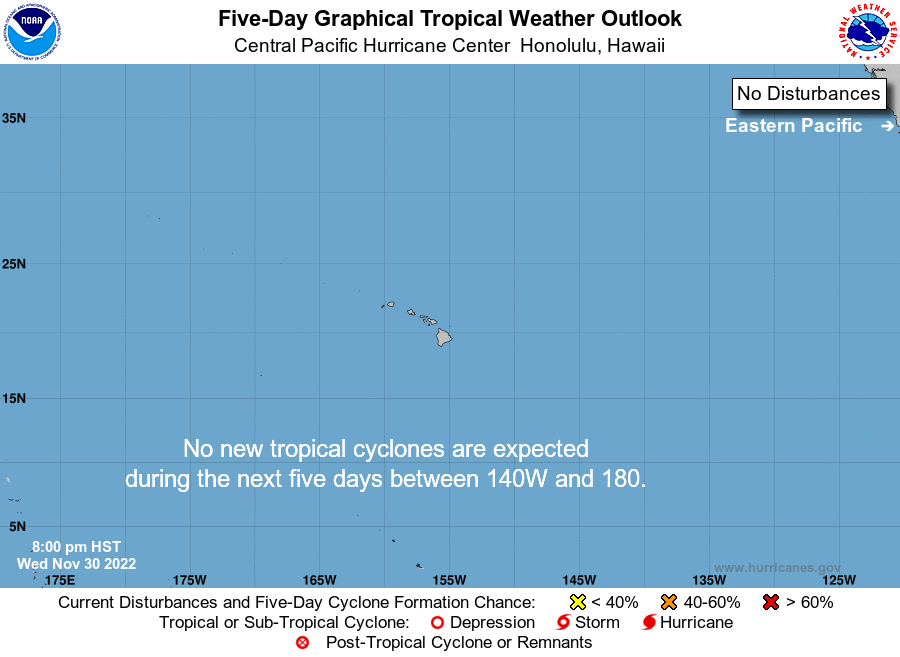 Western North Pacific
North Indian Ocean
There's a tropical disturbance being referred to as
Invest 98B
, which is located approximately 912 NM east-southeast of Chennai, India Here's what the
computer models
are showing According to the JTWC, satellite imagery shows an area of disorganized, flaring convection obscuring a broad area of low level turning. The environment is marginally favorable for consolidation with robust equatorward and westward outflow aloft, with warm sea surface temperatures, offset slightly by moderate 10-15 knot wind shear along the southern and southwestern quadrants. Global models are in fair agreement that 98B will continue to consolidate as it drifts westward towards Sri Lanka over the next 24 hours. Maximum sustained surface winds are estimated at 17-23 knots. The potential for the development of a significant tropical cyclone within the next 24 hours is
low
.
South Indian Ocean
There's a tropical disturbance being referred to as
Invest 95S
, which is located approximately 318 NM west-southwest of Cocos Island…in the South Indian Ocean Here's what the
computer models
are showing According to the JTWC, satellite imagery shows broad low level circulation turning with convection being sheared to the south. Invest 95S is currently experiencing a marginal environment with poleward outflow and warm sea surface temperatures…being offset by moderate to high 20-30 knot wind shear. Global models are in good agreement that 95S will track west-northwestward with minimal intensification. Maximum sustained surface winds are estimated at 15-20 knots. The potential for the development of a significant tropical cyclone within the next 24 hours remains
low
.
Arabian Sea