CURRENT TROPICAL CYCLONES
Tropical Cyclone 03A (Gati)

…is located approximately 156 NM east-southeast of Aden, Yemen – Final Warning
Tropical Cyclone 04B

…is located approximately 839 NM south-southwest of Kolkata, India
Northeast Pacific
Cloudiness and showers have diminished in association with a trough of low pressure located several hundred miles southwest of the southern tip of the Baja California peninsula. Environmental conditions are expected to continue to be come unfavorable for development, and tropical cyclone formation now appears unlikely. * Formation chance through 48 hours…
low…near 0 percent
* Formation chance through 5 days…
low…
near 0 percent
Here's a link to the
National Hurricane Center
(NHC)
Central Pacific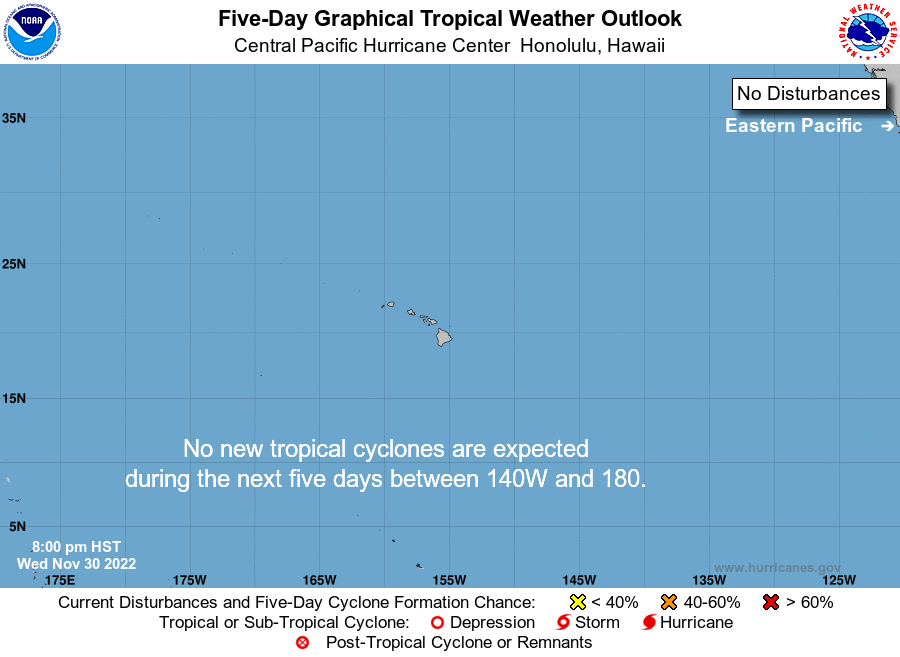 Western North Pacific
North Indian Ocean
Tropical Cyclone 04B
Here's what the
computer models
are showing According to the JTWC, TC 04B is forecast to track west-northwestward through 24 hours, afterwards the storm will turn northwestward. Despite a slow start, the storm is forecast to intensify steadily to a peak intensity of 70 knots by 36 hours, due primarily to the very strong poleward outflow channel. The system is forecast to make landfall just prior to 48 hours and will weaken to 45 knots at this time, due to interaction with land. Thereafter, the storm will rapidly weaken after making landfall and tracking inland over mountainous terrain…with dissipation expected by 72 hours. The remnants of TC 04B may track over the Arabian Sea…although there is a low chance of regeneration.
South Indian Ocean
South Indian Ocean
Arabian Sea
Tropical Cyclone 03A (Gati)

– Final Warning
Here's a
landfall video
of Gati making landfall The
rotating eyewall video
impacting the coast Here's what the
computer models
are showing According to the JTWC, satellite imagery shows an exposed, elongated low level circulation center, with rapidly decaying deep convection. TC 03A is forecast to track westward to west-southwestward along the northern coast of Somalia through the forecast period. The system will weaken due to land interaction and weak diffluence aloft.