CURRENT TROPICAL CYCLONES
Tropical Cyclone 03A

…is located approximately 535 NM east-southeast of Aden, Yemen
Northeast Pacific
Here's a link to the
National Hurricane Center
(NHC)
Central Pacific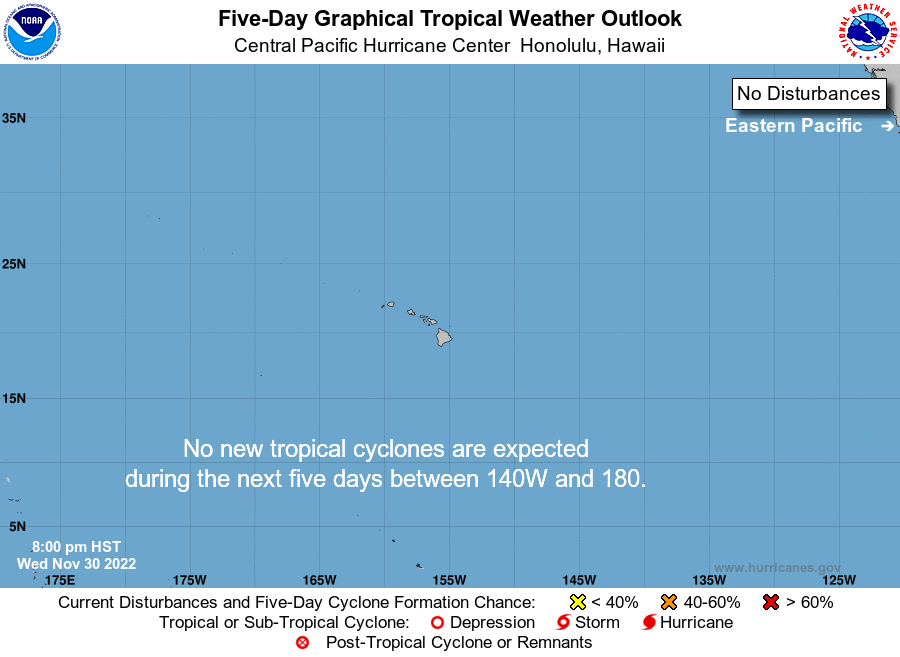 Western North Pacific
North Indian Ocean
There's a tropical disturbance being referred to as
Invest 97B
, which is located approximately 504 NM southeast of Chennai, India. Here's what the
computer models
are showing According to the JTWC, 97B is currently in a favorable environment with good upper level outflow in the northern semicircle, and warm sea surface temperatures, being slightly offset by moderate 15-20 knot wind shear. Models are in good agreement that 97B will track northwestward, intensifying to warning threshold over the next several days. Maximum sustained surface winds are estimated at 15-20 knots. The potential for the development of a significant tropical cyclone within the next 24 hours is
low
.
South Indian Ocean
South Indian Ocean
Arabian Sea

Tropical Cyclone 03A
Here's what the
computer models
are showing According to the JTWC, with low 5-10 knot wind shear, warm sea surface temperatures, and moderate westward and equatorward outflow, the environment supports some minimal near term intensification. TC 03A is forecast to continue tracking west-southwestward through 24 hours, before making landfall along the northeast Somali coast near Ras Hafun, before shifting to a west-northwest track after landfall.. The system is forecast to intensify slightly over the next 12 hours to a peak of 40 knots, before weakening slightly before landfall…due to increased wind shear and cooler sea surface temperatures. After landfall, the storm is forecast to rapidly weaken over the rugged terrain of northeast Somalia, dissipating as a tropical cyclone by 48 hours.
There's a tropical disturbance being referred to as
Invest 96A
, which is located approximately 401 NM southeast of Socotra. Here's what the
computer models
are showing According to the JTWC, upper level analysis indicates a marginal environment, with moderate 15-20 knot wind shear, and good equatorward outflow…and warm sea water temperatures. Models are in good agreement that 96A will track around 03A, eventually being absorbed entirely. Maximum sustained surface winds are estimated at 15-20 knots. The potential for the development of a significant tropical cyclone within the next 24 hours is remains
medium
.