CURRENT TROPICAL CYCLONES
There are no active tropical cyclones at this time
Northeast Pacific
Here's a link to the
National Hurricane Center
(NHC)
Central Pacific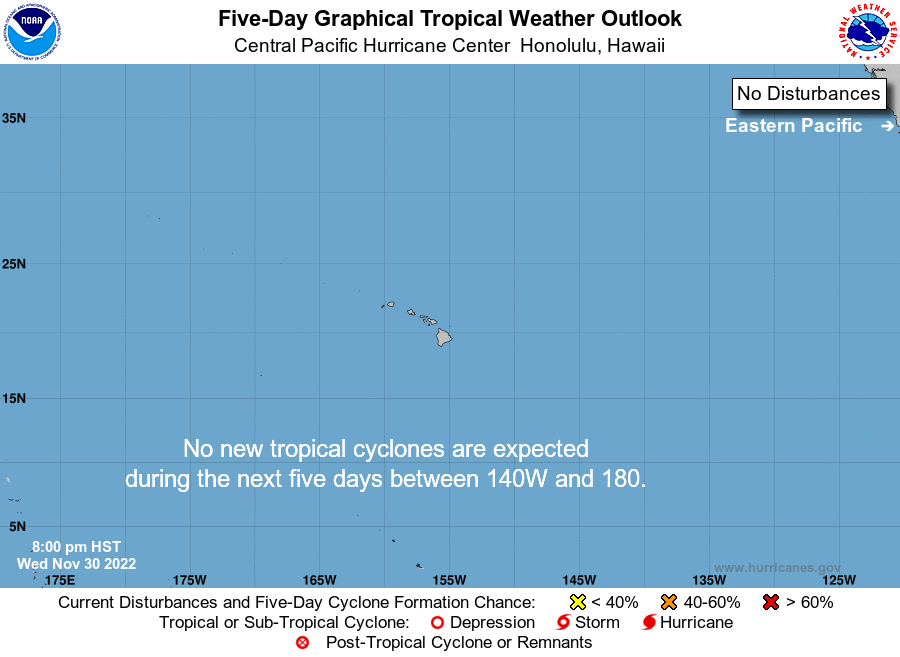 Western North Pacific
North Indian Ocean
South Indian Ocean
South Indian Ocean
Arabian Sea
Arabian Sea
There's a tropical disturbance being referred to as
Invest 95A
, which is located approximately 340 NM east of Socotra. Here's what the
computer models
are showing According to the JTWC, Invest 95A appears to have the most favorable conditions, and is becoming the dominant circulation. There is currently strong divergence aloft providing good outflow. Low 5-10 knot wind shear and warm sea surface temperatures provide a favorable environment for further development. Models are in good agreement that the system will continue a generally westward track…with steady intensification over the next 24 hours. Maximum sustained surface winds are estimated at 25-30 knots. The potential for the development of a significant tropical cyclone within the next 24 hours is upgraded to
medium
.
There's a second tropical disturbance being referred to as
Invest 96A
, which is located approximately 340 NM south-southeast of Socotra. Here's what the
computer models
are showing According to the JTWC, Invest 96A has strong divergence aloft providing good outflow, however this partially offset by moderate 15-20 knot wind shear. Sea surface temperatures are favorable for further development. Models are not strongly indicative of tropical cyclone development at this time, as Invest 96A spins cyclonically around the broader circulation, and is eventually absorbed. Maximum sustained surface winds are estimated at 10-15 knots. The potential for the development of a significant tropical cyclone within the next 24 hours remains
low
.