CURRENT TROPICAL CYCLONES:
Tropical Cyclone 11L (Josephine)…is located 255 miles northwest of the Northern Leeward Islands –

Last Advisory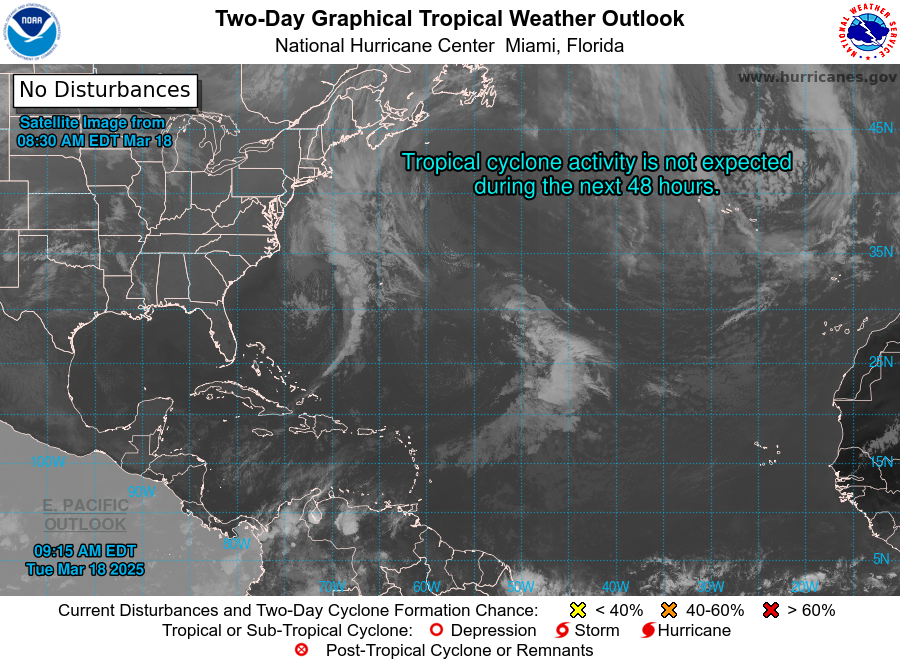 Atlantic Ocean:
Tropical Cyclone Josephine – Last Advisory
According to the
NHC Advisory 21
…The remnants are moving toward the west-northwest near 12 mph (19 km/h), and a toward the northwest is expected tonight. The remnants are forecast to recurve toward the north and northeast Tuesday and Tuesday night. Maximum sustained winds are near 35 mph (55 km/h) with higher gusts. The maximum winds associated with the remnants are forecast to continue to decrease over the next day or two.
HAZARDS AFFECTING LAND RAINFALL:
RAINFALL: Josephine is expected to cause storm-total rainfall of 1 to 3 inches over portions of the northern Leeward Islands, the Virgin Islands, and Puerto Rico. Isolated minor flooding is possible in Puerto Rico through Monday.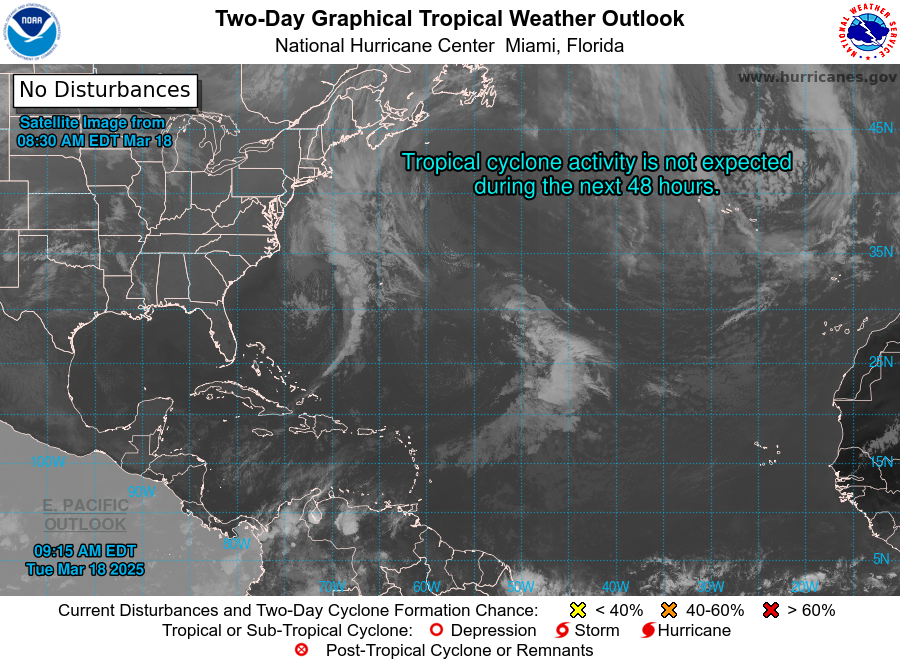 >>> 
Shower and thunderstorm activity has continued to increase in association with a fast-moving tropical wave located about 500 miles east of the Windward Islands. This disturbance is expected to move westward at about 20 mph during the next few days, and that fast forward speed is likely to limit significant development while the system approaches the Windward and southern Leeward Islands on Monday, and moves across the eastern Caribbean Sea on Tuesday. After that time, however, the system is expected to move more slowly westward across the central and western Caribbean Sea, where upper-level winds could become more conducive for the development of a tropical depression during the middle-to-latter part of this week. * Formation chance through 48 hours…
low…20 percent
* Formation chance through 5 days…
medium…50 percent
>>> 
Another tropical wave located over the far eastern tropical Atlantic well to the southeast of the Cabo Verde Islands is producing a large area of cloudiness and disorganized showers. The wave is forecast to move westward at 15 to 20 mph during the next few days, and environmental conditions are expected to become more conducive for the development of a tropical depression during the middle-to- latter part of this week while the system moves across the central tropical Atlantic. * Formation chance through 48 hours…low…near 0 percent * Formation chance through 5 days…
medium…50 percent
Here's a
satellite image
of the Atlantic Ocean
Caribbean Sea:
WSI
satellite image
of the Caribbean Sea Latest
satellite image
of the Caribbean Sea and the Gulf of Mexico
Gulf of Mexico: 
Latest
satellite image
of the Gulf of Mexico