Western Pacific Ocean – Tropical Depression Rai
Monday, December 20, 2021
By PDC's Senior Weather
Specialist Glenn James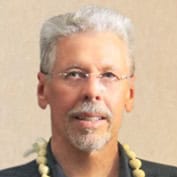 Tropical cyclone 28W (Rai)…is located approximately 231 NM south-southwest of Hong Kong – Final Warning

Northwest Pacific
Tropical cyclone 28W (Rai) – Final Warning

Sustained 25 knot winds…with gusts to 35 knots (as of Warning Number 31)
According to the JTWC…the system continued to rapidly deteriorate as the central convection has further collapsed and disintegrated as it is now sheared 100+ NM northeastward of a fully exposed and ragged low level circulation.
TD Rai is in a highly unfavorable environment with strong (25+ knot) relative
vertical wind shear, cool sea surface temperatures in the South China Sea, and cold dry air intrusion in the low levels associated with the northeast cold surge in the South China Sea. The system is expected to dissipate within 12 hours.