Western Pacific Ocean – Remnants of Tropical Cyclone 03W (Megi)
By PDC's Senior Weather
Specialist Glenn James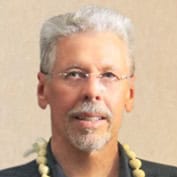 The Remnants of Tropical Cyclone 03W (Megi) is located approximately 221 NM north of Davao, Philippines
According to the JTWC…satellite imagery indicates a partially-exposed, weakly-defined low-level circulation with flaring, disorganized convection. A microwave image
indicates shallow banding and a weakly-defined low-level circulation.
This disturbance is located within the southwest periphery of TY 02W and is under its strong equatorward outflow with high (25-30 knot) vertical wind shear.
The global models indicate a very low probability of regeneration as the system accelerates eastward and gets absorbed into the southern periphery of TY 02W.
Maximum sustained surface winds are estimated at 12 to 18 knots.
The potential for the development of a significant tropical cyclone within the next 24 hours is low.