Western Pacific Ocean – Tropical Cyclone 03W (Megi)
By PDC's Senior Weather
Specialist Glenn James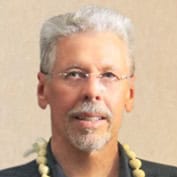 Tropical Cyclone 03W (Megi) is located approximately 264 NM southeast of Manila, Philippines
According to the JTWC Warning number 9, sustained winds were 25 knots with gusts to near 35 knots.
Satellite imagery depicts a ragged, compact system with fragmented rain bands and central convection that have tracked onto the central islands of the Philippines.
Analysis indicates an unfavorable environment with moderate vertical wind shear, moderate poleward outflow, and warm sea surface temperatures offset by frictional effects from the rugged island terrain.
The cyclone is quasi-stationary as it is embedded in a shallow trough with easterly trade winds to the north and a belt of westerlies to the south.
TS Megi will slowly track and loop clockwise over Leyte and Samar and by 48 hours, will exit back into the Philippine Sea as it gets pulled into an approaching secondary cyclone that is bigger and stronger (TS 02W).