Western Pacific Ocean – Tropical Cyclone 03W (Megi)
By PDC's Senior Weather
Specialist Glenn James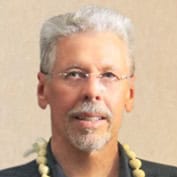 Tropical Cyclone 03W (Megi) is located approximately 265 NM southeast of Manila, Philippines – Final Warning
According to the JTWC Warning number 10, sustained winds were 25 knots with gusts to near 35 knots.
Satellite imagery depicts the system has severely deteriorated as the deep central convection has sheared 70+ NM west-northwestward.
Analysis indicates the environment has become unfavorable with increased (30+ knot) relative vertical wind shear and frictional effects from the islands in addition to the subsiding effect from the outflow of TS 02W (Malakas), approximately 720 NM to the east.
As a result, TD Megi is expected to dissipate by 12 hours. Its remnant vortex is forecast to make a u-turn and track eastward back to the Philippine Sea in response to a weak binary interaction with 02W.