Western Pacific Ocean – Tropical Cyclone 02W
By PDC's Senior Weather
Specialist Glenn James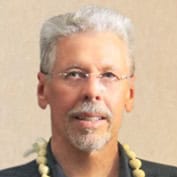 Tropical cyclone 02W is located approximately 640 NM south-southeast of Andersen AFB
According to the JTWC Warning number 1, sustained winds were 25 knots with gusts to near 35 knots.
Satellite imagery depicts a very compact circulation which has tucked under a flare-up in convective activity, after having been fully exposed over the previous few hours. The very small low level center is embedded within a larger region of cyclonic rotation, outlined by areas of flaring convection, which mark the low level lines of convergence, particularly on the
northern periphery.
Environmental conditions are conducive, though not high favorable at this time, with warm sea surface temperatures, and low shear, but only moderate easterly diffluent flow aloft and no outflow channels.