Western Pacific Ocean – Tropical Cyclone 02W (Malakas)
By PDC's Senior Weather
Specialist Glenn James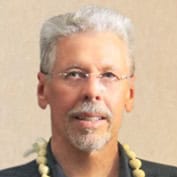 Tropical Cyclone 02W (Malakas) is located approximately 212 NM north of Iwo To, Japan – Final Warning
According to the JTWC Warning number 34, sustained winds were 55 knots with gusts to near 70 knots.
Satellite imagery the system continued to deteriorate rapidly as the central convection has become sheared 200+ NM northeastward, fully exposing a broad and ragged low level circulation (llc)…also showing cold air stratocumulus lines wrapping into the llc.
Analysis indicates the cyclone has entered a colder sea surface temperature environment, with dropping vertical wind shear of 30+ knots.
TS 02W has begun extra-tropical transition and is expected to transform into a strong gale-force cold core low with an expanding wind field by 12 hours.