Western Pacific Ocean – Tropical Cyclone 02W (Malakas)
By PDC's Senior Weather
Specialist Glenn James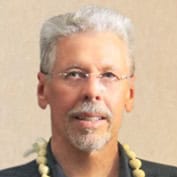 Tropical Cyclone 02W (Malakas) is located approximately 527 NM south-southwest of Iwo To, Japan
According to the JTWC Warning number 25, sustained winds were 105 knots with gusts to near 130 knots.
Satellite imagery shows that the eyewall has widened a bit, now estimated at roughly 30 NM wide, and remains relatively ragged in appearance. Once again however, imagery subsequent to analysis time suggests that an inner, much smaller, eye may be trying to form.
The environment remains highly favorable, with low deep-layer vertical wind shear, robust dual channel outflow and warm sea surface temperatures. While the deep-layer shear is low, cross-sections reveal some enhanced mid-level northerly shear as well as a pocket of relatively dry air situated to the north, which seems to be born out in the IR imagery.
Ocean heat values are also relatively low in this area, which could be imparting a limiting factor to the intensification trend as the system has slowed over the low ocean heat eddy.
TY Malakas has rounded the ridge axis and over the next few hours it is expected to start to pick up speed and will continue to accelerate northeastward through the duration of the forecast period, along the western side of the ridge to the east.
the system is expected to make a close pass to Iwo To around 60 hours, before making a rapid exit northeast of Japan. The overall environment remains highly conducive to further intensification, with the aforementioned conditions persisting through the next 18-24 hours.
The current forecast calls for a bit lower peak of 115 knots by 24 hours, before shear will begin to increase. By 48 hours, shear will be north of 35 knots and the system will begin to decouple and rapidly weaken.
Between 48 and 72 hours, significant low to mid-level dry air will punch into the core and the circulation will begin moving over cooler waters, marking the beginning of extratropical transition.
TY Malakas is forecast to transition to a storm-force extratropical low with an expansive wind field no later than 96 hours.