Western Pacific Ocean – Tropical Cyclone 02W (Malakas)
Wednesday, April 13, 2022
By PDC's Senior Weather
Specialist Glenn James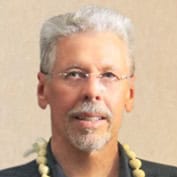 Tropical Cyclone 02W (Malakas) is located approximately 369 NM southwest of Iwo To, Japan
According to the JTWC Warning number 28, sustained winds were 115 knots with gusts to near 140 knots.
TY Malakas has not appreciably changed over the past six hours, with the eye remaining at a steady 25 NM wide and the convective signature remaining relatively stagnant. However, animated enhanced infrared satellite imagery suggests some erosion of the convective activity on the eastern side of the system, with the overall structure becoming less symmetrical.
The environment is becoming increasingly marginal, with an upper-level anticyclone to the west and a large wedge of dry, stable air, firmly ensconced to the west combining to impinge on the core from the west and inhibit outflow to the west.
The typhoon has reached its peak, and environmental conditions are quickly becoming more marginal as the system accelerates to the northeast. The first sign of the erosion of the core are already being seen in the recent animated IR, and the dry air on the west side looks to be encroaching ever nearer to the core, starting to wrap in along the southern side as well.
While shear remains relatively low for now, it is trending upwards and this overall trend of increasing dry air entrainment and shear is forecast to continue at a steadily quickening rate through the forecast period.
Additionally, the system is expected to cross into cooler waters by 24 hours, cutting off the energy supply for continued tropical cyclone development. Shear values are forecast to increase above 35 knots by 48 hours and the system will be decapitated, as it simultaneously begins to undergo extratropical transition.
Transition to a strong gale-force cold-core extratropical low pressure area is expected to be complete no later than 72 hours, and likely as early as 60 hours as the system becomes embedded within the 200mb polar front jet stream and develops strong frontal characteristics.