Western Pacific Ocean – Tropical Cyclone 02W (Malakas)
By PDC's Senior Weather
Specialist Glenn James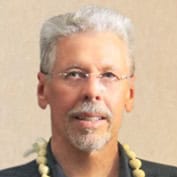 Tropical Cyclone 02W (Malakas) is located approximately 109 NM north of Fais Island, FSM
According to the JTWC Warning number 13, sustained winds were 55 knots with gusts to near 70 knots.
Satellite imagery depicts a consolidating system with flaring deep central convection obscuring the low level circulation.
Analysis indicates a favorable environment with moderate poleward outflow and warm sea surface temperatures offsetting the moderate to strong vertical wind shear.
TS Malakas will continue to track northwestward under the steering influence of the ridge. After 36 hours, the cyclone will jog slightly westward and decelerate as it interacts with a secondary cyclone (TC 03W) approaching from the southwest. Afterward, it will round the ridge axis then recurve northeastward toward Iwo To, Japan.
The favorable environment will fuel a steady intensification to 85 knots by 48 hours. Afterward, as the cyclone reaches the poleward side of the ridge axis, decreased vertical wind shear and increased poleward outflow, due to the initial exposure into the prevailing westerlies, will enhance the favorable dynamics and bring the cyclone to its peak intensity of 100 knots by 72 hours.
After 72 hours, vertical wind shear will once again increase. this plus the influx of cool dry air will begin to erode the system and by 120 hours will be at 80 knots.