Western Pacific Ocean – Tropical Cyclone 02W
By PDC's Senior Weather
Specialist Glenn James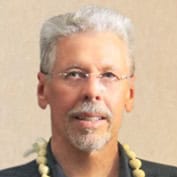 Tropical Cyclone 02W is located approximately 564 NM south of Andersen AFB
According to the JTWC Warning number 04A, sustained winds were 35 knots with gusts to near 45 knots.
Satellite imagery depicts a consolidating system with improved convective banding over the northern and western semicircles.
Environmental conditions remain favorable with moderate westward outflow and low vertical wind shear as well as warm sea surface temperature values and high ocean heat content.
TS 02W is forecast to track west-northwestward then northwestward along the southern and southwestern peripheries of the ridge through 96 hours. After 96 hours, TS 02W will slow slightly and turn north-northwestward as it approaches a large break in the ridge positioned south and southeast of Okinawa.
TS 02W will intensify slowly through 36 hours as it consolidates under generally favorable conditions but is forecast to intensify at a steeper rate after 36 hours as poleward outflow improves. The peak intensity of 100 knots is expected near 120 hours.