Western Pacific Ocean – Invest 95W
By PDC's Senior Weather
Specialist Glenn James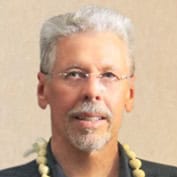 There's a tropical disturbance being referred to as Invest 95W…which is located approximately 352 NM east-southeast of Chuuk, FSM.
According to the JTWC…satellite imagery shows strong mid-level turning over a broad, weakly-defined low-level circulation.
Favorable conditions characterized by strong upper-level diffluence and low vertical wind shear continue to fuel loosely organized deep convection over the system. Although the system remains broad, the low level center is located north of a strong westerly wind burst with extensive southeasterly flow converging into the eastern periphery of the system. Warm sea surface temperatures remain conducive for further development.
Global models indicate steady intensification and consolidation with a west-northwestward track. GFS and NAVGEM form a minimal tropical cyclone within the next two days, while ECMWF shows slower development and a tropical depression.
Maximum sustained surface winds are estimated at 15 to 20 knots.
The potential for the development of a significant tropical cyclone within the next 24 hours is medium.