Western Pacific Ocean – Invest 94W
By PDC's Senior Weather
Specialist Glenn James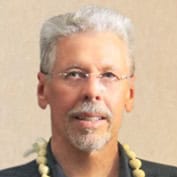 There's a tropical disturbance being referred to as Invest 94W…which is located approximately 105 NM northwest of Chuuk, FSM
According to the JTWC…Satellite imagery shows flaring convection to the southwest and directly over a weak, ragged, and irregular low level circulation (llc).
The llc lies in an area of low vertical wind shear (10-15 knots), divergence aloft with moderate equatorial and strong zonal outflow. Sea surface temperatures are favorable for development.
Global models are in general consensus of that 94W will proceed westward and gradually intensify.
Maximum sustained surface winds are estimated at 15 to 20 knots.
The potential for the development of a significant tropical cyclone within the next 24 hours is upgraded to medium.