Western Pacific Ocean – Invest 94W
By PDC's Senior Weather
Specialist Glenn James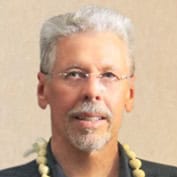 There's a tropical disturbance being referred to as Invest 94W…which is located approximately 273 NM northwest of Palau.
According to the JTWC…satellite imagery weak convective banding wrapping loosely into a broad, weakly-defined low-level circulation center.
Environmental analysis indicates marginal conditions with strong diffluence aloft offset by low to high (15-25 knot) vertical wind shear.
Global models are in agreement regarding the generally westward track and weak development of 94W over the next 48 hours before meandering in a quasi-stationary manner over the Philippines.
Maximum sustained surface winds are estimated at 12 to 18 knots.
The potential for the development of a significant tropical cyclone within the next 24 hours is downgraded to low.