Western Pacific Ocean – Invest 94W
By PDC's Senior Weather
Specialist Glenn James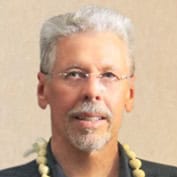 There's a tropical disturbance being referred to as Invest 94W…which is located approximately 96 NM east of Davao, Mindanao, Philippines.
According to the JTWC…satellite imagery shows a line of enhanced convection obscuring an elongated, weakly-defined low-level circulation (llc). Recent scatterometry data reveals winds up to 15 knots to the southwest of the llc.
Environmental analysis indicates marginal conditions for development with diffluence aloft and warm sea surface temperatures offset by high (20-25 knot) vertical wind shear.
Global models are in agreement regarding little overall consistent movement and gradual weakening of 94W over the next 48 hours before slowly meandering eastward as 95W begins to encroach further into the Philippine Sea.
Maximum sustained surface winds are estimated at 10 to 15 knots.
The potential for the development of a significant tropical cyclone within the next 24 hours remains low.