Western Pacific Ocean – Invest 93W
By PDC's Senior Weather
Specialist Glenn James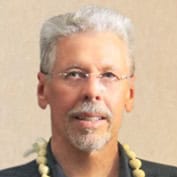 There's a tropical disturbance being referred to as Invest 93W…which is located approximately 119 NM south-southwest of Puerto Princesa, Philippines
According to the JTWC…An obscured low level circulation with some visible low level cloud lines wrapping in from the east as seen in the first few frames of visible imagery.
Analysis indicates the environment is favorable for tropical cyclone development with burgeoning radial outflow, warm sea surface temperatures, and low (05-10 knot) vertical wind shear.
There is high uncertainty between the global models, with GRS being the biggest proponent for the systems development with 93W reaching strong tropical storm strength east of the Vietnam coastline, while ECMWF hardly recognizes a low level circulation
and doesn't develop the system.
Ensembles however have a tight grouping for both ECENS and GEFS, and both propagate 93W to Vietnam with most members recognizing at least a tropical depression strength system. Overall assessment is that 93W will continue to move west and intensify in the next 36-48 hours.
Maximum sustained surface winds are estimated at 10 to 15 knots.
The potential for the development of a significant tropical cyclone within the next 24 hours is low.