Tropical Cyclone 28W (Yamaneko)
Sunday, November 13, 2022
By PDC's Senior Weather
Specialist Glenn James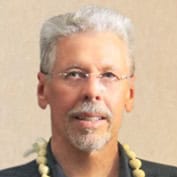 Current Tropical Cyclones:
Tropical Cyclone 28W (Yamaneko)…is located approximately 276 NM north of Wake Island – Final Warning

Northeast Pacific Ocean:
There are no tropical cyclones nor any areas of disturbed weather under investigation by the National Hurricane Center (NHC)
Central Pacific:
There are no tropical cyclones nor any areas of disturbed weather under investigation by the Central Pacific Hurricane Center (CPHC)
Northwest and Southwest Pacific Ocean, North and South Indian Oceans, and Arabian Sea:
Northwest Pacific Ocean
Tropical Cyclone 28W (Yamaneko) – Final Warning
According to JTWC Warning number 7, sustained winds were 30 knots, with gusts to 40 knots.
Animated enhanced infrared satellite imagery currently depicts an asymmetric system that continues to battle high vertical wind shear, as the low level circulation center (llcc) is fully exposed. An earlier microwave image depicts a sheared environment and reveals a broad llcc positioned along the southwestern edge of a curved convective band.
Environmental analysis indicates marginally unfavorable conditions, with strong poleward outflow aloft, along with warm sea surface temperatures, offset by strong (30 knot) vertical wind shear.
Tropical storm 28W (Yamaneko) continues to move northward at a relatively slow pace, due to a shallow transitory ridge positioned north of the system. However, track motion is expected to accelerate poleward dramatically over the next 12 hours, as the transitory ridge is expected to move eastward and reorient to a more meridonal state.
By 24 hours, the system will turn and transit in a northeastward direction as an approaching negatively tilted upper-level trough is expected to interact with the system. The track speed is forecast to continue to accelerate while the system maintains a northeastward direction throughout the forecast period.
TS 28W continues to maintain a current intensity of 35 knots even in the face of marginally unfavorable environment conditions with high shear. However, the system continues to have access to strong poleward outflow which is helping to offset the high shear, allowing for the system to maintain its strength through the end of the forecast.
The system is forecast to interact with the negatively tilted trough which is result in subtropical transition by 12 hours, before quickly performing extratropical transition (ett) while transforming into a gale-force low pressure system with an expanding wind field between 24 and 36 hours. Additional intensification is possible after ett and beyond the forecast as the system transits toward the Aleutian Islands.