Tropical Cyclone 19E / Tropical Cyclone 23W (Nesat) / Tropical Cyclone 25W / Invest 92B
Wednesday, October 19, 2022
By PDC's Senior Weather
Specialist Glenn James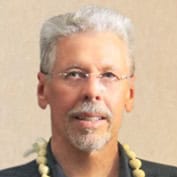 Tropical Cyclone 19E…is located approximately 175 miles south of Zihuatanejo, Mexico
Tropical Cyclone 23W (Nesat)…is located approximately 96 NM northeast of Da Nang, Vietnam
Tropical Cyclone 25W…is located approximately 341 NM south-southeast of Kadena AB
Northeast Pacific Ocean:
Tropical Cyclone 19E
NEW TROPICAL DEPRESSION FORMS OFFSHORE OF SOUTHWESTERN MEXICO…EXPECTED TO STRENGTHEN DURING THE NEXT FEW DAYS
The depression is moving toward the west-northwest near 5 mph (7 km/h), and this general motion is expected to continue for the next couple of days. A gradual turn toward the northwest and north-northwest is forecast on Saturday.
On the forecast track, the center of the cyclone is expected to move roughly parallel to the coast of southwestern Mexico through Friday night, then pass near the coasts of southwestern and west-central Mexico on Saturday and Saturday night.
Maximum sustained winds are near 35 mph (55 km/h) with higher gusts.
Strengthening is expected during the next few days, and the system is forecast to become a tropical storm tomorrow and a hurricane by late Friday or Friday night.
Central Pacific:
There are no tropical cyclones nor any areas of disturbed weather under investigation by the CPHC
Northwest and Southwest Pacific Ocean, Indian Ocean, Arabian Sea:
Northwest Pacific Ocean
Tropical Cyclone 23W (Nesat)
According to the JTWC Warning number 22, sustained winds were 35 knots with gusts to near 45 knots.
Animated enhanced infrared satellite imagery reveals a rapidly-decaying, fully-exposed low-level circulation with no deep convection.
TS 23W will track slowly west-northwestward to westward through 36 hours as it tracks along the southwest periphery of the ridge toward Vietnam.
TS 23W is forecast to continue decaying
steadily due to persistent southerly vertical wind shear, dry air entrainment and interaction with land.
Near 36 hours, the system will slow and dissipate over eastern Vietnam or just east of Vietnam.
Tropical Cyclone 25W
According to the JTWC Warning number 2, sustained winds were 25 knots with gusts to near 35 knots.
>>> There's an area of disturbed weather, being referred to as Invest 92B which is located approximately 253 NM east-southeast of Port Blair, Andaman Islands
Animated enhanced infrared satellite imagery shows a persistent, disorganized disturbance in the southeastern region of the Andaman Sea with fragmented rain bands wrapping into a weak, elongated, and ill-defined low level circulation.
Upper-level analysis indicates invest 92B is in an area with low (5-10 knot) vertical wind shear and moderate divergence. Sea surface temperatures are also conducive, however, due to the lack of consolidation with the disturbance, the environment is overall just marginally favorable.
Global models are in good agreement that 92B will continue to track generally northwestward.
Maximum sustained surface winds are estimated at 20 to 25 knots.
The potential for the development of a significant tropical cyclone within the next 24 hours remains low.