Tropical Cyclone 05B (Sitrang) / Invest 93W
By PDC's Senior Weather
Specialist Glenn James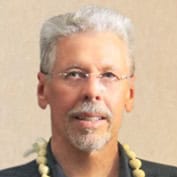 Tropical Cyclone 05B (Sitrang)…is located approximately 41 NM northeast of Dhaka, Bangladesh – Final Warning
Northeast Pacific Ocean:
There are no tropical cyclones nor any areas of disturbed weather under investigation by the NHC
Central Pacific:
There are no tropical cyclones nor any areas of disturbed weather under investigation by the CPHC
Northwest and Southwest Pacific Ocean, Indian Ocean, Arabian Sea:
North Indian Ocean
Tropical Cyclone 05B (Sitrang) – Final Warning
According to the JTWC Warning number 6, sustained winds were 35 knots with gusts to near 45 knots.
Animated multi-spectral satellite imagery depicts a partially exposed low-level circulation center with a large region of intense deep convection persisting over the northern semicircle.
Upper-level analysis shows strong diffluent flow between a sharp upper-level trough over central India and a broad anticyclone to the east near 20N 94E. Winds within this wedge of diffluent upper-level flow range from 50-70 knots, which is fueling the intense convection across northeast India and Bangladesh.
Tropical cyclone 05B is forecast to consolidate through 12 hours under favorable conditions as it tracks poleward along the western periphery of the north-south oriented ridge.
After 12 hours, interaction with land and increasing vertical wind shear will contribute to a steady weakening trend and eventual dissipation over Bangladesh by 36 hours.
However, the large system is expected to produce heavy rainfall across Bangladesh, including the eastern region near Chittagong and Cox's Bazar.
>>> There's an area of disturbed weather, being referred to as Invest 93W which is located approximately 295 NM north-northwest of Palau
Animated enhanced infrared satellite imagery shows a broad, disorganized low level circulation center with displaced and fragmented banding in the eastern periphery. Another pass depicts an elongated circulation with convergent winds over the eastern semicircle.
Environmental analysis shows favorable conditions with low vertical wind shear (5-10 knots), warm sea surface temperatures slightly offset by weak eastern outflow.
Global models are in agreement that invest 93w will remain quasi-stationary with slow development over the next 48 hours, before intensifying and tracking northward after 48 hours.
Maximum sustained surface winds are estimated at 18 to 23 knots.
The potential for the development of a significant tropical cyclone within the next 24 hours is upgraded to medium.