Tropical Cyclone 26W (Nalgae) / Invest 94W
Saturday, October 29, 2022
By PDC's Senior Weather
Specialist Glenn James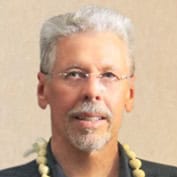 Tropical Cyclone 26W (Nalgae)…is located approximately 172 NM northwest of Manila, Philippines
Northeast Pacific Ocean:
There are no tropical cyclones nor any areas of disturbed weather under investigation by the NHC
Central Pacific:
There are no tropical cyclones nor any areas of disturbed weather under investigation by the CPHC
Northwest and Southwest Pacific Ocean, Indian Ocean, Arabian Sea:
Tropical Cyclone 26W (Nalgae)
According to the JTWC Warning number 13, sustained winds were 45 knots with gusts to near 55 knots.
Animated multi-spectral satellite imagery depicts persistent deep convection that continues to flare up and obscure the low level circulation center.
Environmental conditions have remained favorable, with low (10-15 knots) vertical wind shear warm sea surface temperatures, and good westward and equatorward outflow. However, the only inhibiting factor is the rugged terrain of the central Philippines, which is disrupting the low-level flow into the core of the system.
The system will continue to track over the central Philippine island of Luzon just south of Manila, and reemerge into the South China Sea by 12 hours. All guidance indicates a general west-northwest track through 36 hours.
However, by 48 hours, model guidance indicates the western side of the ridge will erode and weaken ahead of an approaching mid-latitude trough, which will allow the system to begin to turn and track northward.
TS 26W is forecast to maintain intensity over the next 12 hours, before strengthening up to 70 knots by 36 hours as the system emerges into the South China Sea. Between 36 and 48 hours, an upper-level point source aloft is anticipated to develop along with warm sea surface temperatures, which will enable a period of intensification up to 75 knots, possibly higher.
TS 26W however, cooling sea surface temperatures, increasing vertical wind shear, along with dry air entrainment will lead to steady weakening to tropical depression strength between 96 and 120 hours.
>>> There's an area of disturbed weather, being referred to as Invest 94W which is located approximately 53 NM east-southeast of Yap
Animated multi-spectral satellite imagery depicts a partly exposed low level circulation with the upper levels being sheared to the south and the majority of the convection also to the south.
Upper level analysis indicates the system has drifted into an area of moderate (20-25 knot) vertical wind shear, with continued poleward outflow.
Global models jumped back on board with development of the system, showing a slow and gradual intensification over the next 24-36 hours with a wobbly track west-northwest towards the philippines.
Maximum sustained surface winds are estimated at 18 to 23 knots.
The potential for the development of a significant tropical cyclone within the next 24 hours is upgraded to high.