Tropical Cyclone 26W (Nalgae) / Tropical Cyclone 27W
By PDC's Senior Weather
Specialist Glenn James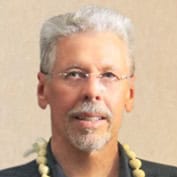 Tropical Cyclone 26W (Nalgae)…is located approximately 260 NM west-northwest of Manila, Philippines
Tropical Cyclone 27W…is located approximately 35 NM north-northwest of Koror
Northeast Pacific Ocean:
There are no tropical cyclones nor any areas of disturbed weather under investigation by the NHC
Central Pacific:
There are no tropical cyclones nor any areas of disturbed weather under investigation by the CPHC
Northwest and Southwest Pacific Ocean, Indian Ocean, Arabian Sea:
Tropical Cyclone 26W (Nalgae)
According to the JTWC Warning number 17, sustained winds were 55 knots with gusts to near 70 knots.
Animated enhanced infrared satellite imagery still depicts a rather broad system with flaring convection confined to the western and southwestern periphery of the system. However, there are early signs the system is improving and becoming more consolidated, with convective bursts beginning to wrap around the low level circulation center (llcc). A microwave image reveals formative convective banding in the northwest and southwestern quadrants of the low level circulation.
Environmental conditions are generally favorable, characterized by low (5-10 knots) warm sea surface temperatures and favorable poleward and equatorward outflow.
Tropical storm 26W (Nalgae) has maintained an intensity of 45 knots and has been slow to develop due to the overall broad convective structure and a lack of a symmetrical core, however the current convective structure shows early signs of improvement. Over the past six hours the system has slowed down to a quasi-stationary motion and has turned slightly toward the northeast.
Over the next 24 hours, TS 26W is expected to track north-northwest, while increasing its forward track speed due an approaching mid-latitude trough to the north which will induce a weakness in the western side of the deep-layer ridge to the east. Additionally, the system is expected to slowly reconsolidate, as an upper-level point source aloft is anticipated to develop aloft along with the possibility of increased poleward outflow.
These improved environmental factors will allow for steady intensification to a peak of 60-65 knots by 48 hours. However, by 72 hours, the system will be impacted by cooling sea surface temperatures, increasing vertical wind shear, along with dry air entrainment which will lead to a steady weakening trend through 120 hours.
Furthermore, the steering pattern evolves, as the ridge to the east builds westward, along with lower-level flow out of the north-northeast which will then steer the system sharply to the northwest and then west-northwest through 120 hours.
Tropical Cyclone 27W
According to the JTWC Warning number 2, sustained winds were 35 knots with gusts to near 45 knots.