Tropical Cyclone 14W (Muifa) / Tropical Cyclone 15W (Merbok) / Tropical Cyclone 16W (Nanmadol) / Invest 94E
Wednesday, September 14, 2022
By PDC's Senior Weather
Specialist Glenn James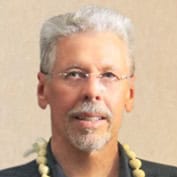 Tropical Cyclone 14W (Muifa)…is located approximately 15 NM east of Shanghai, China

Tropical Cyclone 15W (Merbok)…is located approximately 729 NM northeast of Minami Tori Shima
Tropical Cyclone 16W (Nanmadol)…is located approximately 131 NM southwest of Iwo To, Japan
Northeast Pacific: .
Southwest of southwestern Mexico:
>>> A low pressure system located a few hundred miles southwest of Manzanillo, Mexico, continues to produce showers and thunderstorms, mainly to the west of its center of circulation.
Environmental conditions appear conducive for further development of this system, and a tropical depression is likely to form during the next couple of days while meandering southwest of the southwestern coast of Mexico.
* Formation chance through 48 hours…high…70 percent
* Formation chance through 5 days…high…80 percent
Near the coast of southern Mexico:
>>> A large area of disorganized showers and thunderstorms a couple of hundred miles off the coast of southern Mexico is associated with a trough of low pressure.
Development of this system is possible during the next few days, and a tropical depression could form before reaching the coast of southern or southwestern Mexico, and possibly moving inland, over the weekend.
* Formation chance through 48 hours…medium…40 percent
* Formation chance through 5 days…medium…50 percent
Central Pacific:
There are no tropical cyclones nor any areas of disturbed weather under investigation by the CPHC
Northwest and Southwest Pacific Ocean, Indian Ocean, Arabian Sea:
Northwest Pacific
Tropical Cyclone 14W (Muifa)
According to the JTWC Warning number 34, sustained winds were 70 knots with gusts to near 85 knots.
Animated enhanced infrared satellite imagery depicts the beginning stages of 14W unraveling as it increases its interaction with southeastern China. Though the system maintains deep convective elements the inner core is clearly compromised. A microwave image together with animated radar imagery, drive home the concept that 14W is convectively lopsided
while still possessing deep banding features.
TY 14W is forecast to continue tracking generally north-northwestward around the western periphery of the ridge to the east. There is increasing indication that the steering ridge to the east will reorient and shift eastward after 12 hours allowing for more offshore track near 24 hours.
In the short term, the atmospheric factors are somewhat favorable, low vertical wind shear (10-15 knots) and good outflow aloft however, these are losing the overall war with worsening oceanographic effects, primarily cooling sea surface temperatures and poor coastal ocean heat content not to mention the increasing interaction with mainland china.
As a result, intensities are forecast to drop steadily until landfall near 6 hours, after which 14W will track along the coast of southeastern china, gradually weakening due to the relatively flat terrain and sizable portion of the circulation remaining over water.
After 36 hours, the system will begin to weaken below 35 knots as it rounds the axis of the ridge and begins to push into the Yellow Sea on a generally north-northeasterly course. By 72 hours, the system will succumb to the sustained harsh environment eventually dissipating north of Dandong, China.
Tropical Cyclone 15W (Merbok)

According to the JTWC Warning number 17, sustained winds were 65 knots with gusts to near 80 knots.
Animated enhanced infrared satellite imagery depicts a single slightly fragmented banding feature and flaring central convection that recently achieved a short-lived eye feature. A fortuitous scatterometery pass shows that while 15W has a small symmetric low level circulation center, all of the storm force winds are restricted to the eastern semicircle.
TY 15W (Merbok) continues to track generally northward around the periphery of the ridge to the east. Over the next 12 hours, track speeds will increase and the system will transition to a north-northeastward heading. As 15W continues poleward, it will begin to rapidly interact with a passing upper-level trough passing south of the Kamchatka Peninsula.
After 12 hours and through 24 hours, as the system rapidly progresses through extra-tropical transition, intensities will continue to increase to a possible maximum of 80 knots as 15W becomes increasingly frontal in nature.
By 36 hours, extra-tropical transition will complete as the remaining tropical characteristics are extinguished, and the now frontal system continues towards the Aleutian Islands with a majority of its former intensity.
Tropical Cyclone 16W (Nanmadol)
According to the JTWC Warning number 9, sustained winds were 50 knots with gusts to near 65 knots.
Animated enhanced infrared satellite imagery depicts a consolidating system with defined feeder bands wrapping into an assessed low level circulation center with plumes of convective activity throughout the system. Further satellite analysis reveals that TS 16W is making the slow westward turn in its track.
The environment is marginally favorable for further development with low (05-10 knot) vertical wind shear, and warm sea surface temperatures, offset by weak radial outflow aloft. however, the outflow does show signs of improvement. At this time, the intensity will increase to 85 knots.
By 48 hours, TSs 16W will continue making a northwestward turn and increase in intensity to 95 knots. The peak intensity of 105 knots will be reached at 72 hours as TS Nanmadol rounds the ridge axis and heads north-northwestward.
By 96 hours, the system will begin to decrease in intensity to 80 knots as it will begin to feel the affects of land interaction with Kyushu. By 120 hours, there will be another decrease in intensity to 55 knots due to the further land interaction.