Tropical Cyclone 15E (Newton) / Tropical Cyclone 18W (Noru) / Invest 96W
Saturday, September 24, 2022
By PDC's Senior Weather
Specialist Glenn James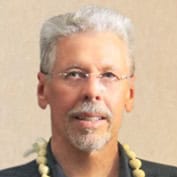 Tropical Cyclone 15E (Newton)…is located about 395 miles southwest of the southern tip of Baja California
Tropical Cyclone 18W (Noru)…is located approximately 158 NM east of Manila, Philippines
Tropical Cyclone 15E (Newton)

NEWTON IS BARELY A TROPICAL DEPRESSION
NHC Advisory number 14
The depression is moving toward the west near 8 mph (13 km/h), and this general motion should continue overnight. A gradual turn toward the southwest is expected by late Sunday or early Monday.
Maximum sustained winds are near 35 mph (55 km/h) with higher gusts. Little change in strength is forecast during the next day or so. Slow weakening is anticipated once Newton becomes a post-tropical remnant low, potentially as soon as tomorrow.
Central Pacific:
There are no tropical cyclones nor any areas of disturbed weather under investigation by the CPHC
Northwest and Southwest Pacific Ocean, Indian Ocean, Arabian Sea:
Northwest Pacific
Tropical Cyclone 18W (Noru)
Super Typhoon
According to the JTWC Warning number 13, sustained winds were 140 knots with gusts to near 170 knots.
Animated enhanced infrared satellite imagery depicts a small asymmetric 6nm eye forming and closing around the low-level circulation center.

Environmental conditions are very favorable with moderate radial outflow, enhanced by an upper-low over the continues migrating west over the South China Sea, and low vertical wind shear.
TY 18W began showing signs of rapid intensification as it continues tracking west-southwest towards Luzon. The favorable conditions with the improved outflow are allowing further development to a new peak intensity of 85 knots before making landfall near Cape Encanto, Philippines. The land interaction will cause a brief decrease in intensity before the system reemerges over the very warm waters of the
By 48 hours the system will quickly re-intensify back to typhoon strength along its westward track towards Vietnam and southeast Asia. Between 48 and 72 hours the another opportunity exists for the system to undergo rapid intensification with TY Noru.
The system is due to make another peak intensity of 90 knots just before making secondary landfall, near Da Nang,Vietnam. Rapid weakening will occur once the system tracks over southeast Asia.
>>> There's an area of disturbed weather, being referred to as Invest 96W which is located approximately 188 NM north-northeast of Guam
Animated multi-spectral satellite imagery and a microwave image depict an area of disorganized, flaring convection with a broad, poorly organized low-level circulation.
Environmental analysis reveals marginally favorable conditions for development as characterized by warm sea surface temperatures, low (10-15 knot) vertical wind shear, and strong equatorward and poleward outflow.
Global models are in relatively good agreement that overall conditions are favorable for development within 36-48 hours as the low tracks north-northwestward while quickly intensifying.
Maximum sustained surface winds are estimated at 18 to 23 knots.
The potential for the development of a significant tropical cyclone within the next 24 hours is upgraded to high.