Post-Tropical Cyclone 15E (Newton) / Tropical Cyclone 18W (Noru) / Tropical Cyclone 19W (Kulap)
Sunday, September 25, 2022
By PDC's Senior Weather
Specialist Glenn James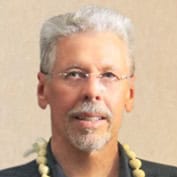 Post-Tropical Cyclone 15E (Newton)…is located about 560 miles west-southwest of the southern tip of Baja California – Last Advisory
Tropical Cyclone 18W (Noru)…is located approximately 664 NM east of Da Nang, Vietnam
Tropical Cyclone 19W (Kulap) …is located approximately 163 NM southeast of Iwo To, Japan
Post-Tropical Cyclone 15E (Newton) – Last Advisory

NEWTON BECOMES A REMNANT LOW
NHC Advisory number 17
The post-tropical cyclone is moving toward the southwest near 9 mph (15 km/h), and this general motion is expected to continue for the next couple of days before the low opens up into a trough of low pressure.
Maximum sustained winds have decreased to near 30 mph (45 km/h) with higher gusts. The remnant low should slowly weakened over the next couple of days before totally dissipating.
Central Pacific:
There are no tropical cyclones nor any areas of disturbed weather under investigation by the CPHC
Northwest and Southwest Pacific Ocean, Indian Ocean, Arabian Sea:
Northwest Pacific
Tropical Cyclone 18W (Noru)
According to the JTWC Warning number 17, sustained winds were 75 knots with gusts to near 90 knots.
Animated enhanced infrared satellite imagery shows the system has made landfall over Aurora Province, Philippines, and is now tracking inland into central Luzon. The system noticeably weakened as evidenced by the dissolution of the eye and the unraveling of the eyewall.

TY Noru will continue to track generally westward across the plains of central Luzon then over the Zambales mountain range, before exiting into the South China Sea just after 06 hours.
The land interaction, especially with the mountain range will significantly erode the system down to 70 knots by 12 hours after it exits into the South China Sea.
The warm waters will help fuel a secondary intensification to a peak of 100 knots by 48 hours as it approaches central Vietnam.
TY 18W will make a final landfall south of Hue around 66 hours. After landfall, the rugged terrain of Vietnam, Cambodia, and Thailand will rapidly weaken the system to dissipation by 120 hours.
Tropical Cyclone 19W (Kulap)
According to the JTWC Warning number 2, sustained winds were 35 knots with gusts to near 45 knots.