Tropical Cyclone 16E (Orlene) / Tropical Cyclone 20W (Roke)
Thursday, September 29, 2022
By PDC's Senior Weather
Specialist Glenn James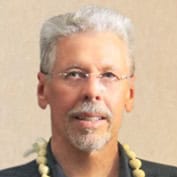 Tropical Cyclone 16E (Orlene)…is located about 285 miles southwest of Manzanillo, Mexio
Tropical Cyclone 20W (Roke) …is located approximately 477 NM south-southwest of Yokosuka, Japan
Northeast Pacific Ocean:
Tropical Cyclone 16E (Orlene)
ORLENE MOVING WEST-NORTHWESTWARD AND STRENGTHENING/strong>
Orlene is moving toward the west-northwest near 7 mph (11 km/h). A turn toward the northwest is expected overnight, followed by a turn toward the north on Friday. Orlene is forecast to turn toward the north-northeast by Saturday.
Maximum sustained winds are near 50 mph (85 km/h) with higher gusts. Steady to rapid strengthening is expected during the next couple of days, and Orlene is forecast to become a hurricane Friday night or Saturday.
Tropical-storm-force winds extend outward up to 35 miles (55 km) from the center.
Central Pacific:
There are no tropical cyclones nor any areas of disturbed weather under investigation by the CPHC
Northwest and Southwest Pacific Ocean, Indian Ocean, Arabian Sea:
Northwest Pacific
Tropical Cyclone 20W (Roke)
According to the JTWC Warning number 8, sustained winds were 65 knots with gusts to near 80 knots.
Animated enhanced infrared satellite imagery shows a compact system that continued to significantly deepen and intensify over the last six hours. A ragged 10 NM elongated eye has intermittently appeared but the convective tops along the semi-circular eyewall remained very cold. Poleward outflow also remained robust as evidence by cirrus transverse banding extending deep into the prevailing westerlies that, for now, offsets the increasing vertical wind shear.
TY Roke is now on the poleward side of the ridge axis and will continue to accelerate northeastward. After 48 hours, an extension of a low- to mid-layer secondary ridge to the northwest will compete for steering and slow the forward motion of the cyclone. After 72 hours, the primary ridge, now to the southeast, will regain steering and re-accelerate the system northeastward.
TY 20W has peaked in intensity and will now gradually erode as vertical wind shear increases with further advance into the strong westerlies. Additionally, with the encroachment of the secondary ridge, upper level subsidence will also suppress vertical development. These, in addition to cooling sea surface temperatures southeast of Japan will reduce the system to 30 knots by 120 hours.