Tropical Cyclone 16E (Orlene) / Tropical Cyclone 20W (Roke)
Saturday, October 1, 2022
By PDC's Senior Weather
Specialist Glenn James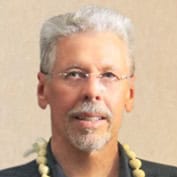 Tropical Cyclone 16E (Orlene)…is located about 215 miles south of Las Islas Marias, Mexico
Tropical Cyclone 20W (Roke) …is located approximately 585 NM southeast of Misawa, Japan – Final Warning
Northeast Pacific Ocean:
Tropical Cyclone 16E (Orlene)
NHC Advisory number 14
SATELLITE DATA INDICATE ORLENE STILL STRENGTHENING…HURRICANE WARNING ISSUED FOR THE COAST OF MAINLAND MEXICO
Orlene is moving toward the north near 5 mph (7 km/h). A turn toward the north-northeast with a slight increase in forward speed is expected on Sunday and Monday.
On the forecast track, the center of Orlene should pass near or over Las Islas Marias Sunday night or Monday morning and reach the coast of mainland Mexico within the warning area later on Monday or Monday night.
Maximum sustained winds have increased to near 110 mph (175 km/h) with higher gusts. Some additional strengthening is forecast through early Sunday, followed by weakening beginning later on Sunday and continuing until landfall.
Orlene is a small tropical cyclone. Hurricane-force winds extend outward up to 10 miles (20 km) from the center and tropical-storm-force winds extend outward up to 60 miles (95 km).
HAZARDS AFFECTING LAND  
Hurricane conditions are expected in Las Islas Marias Sunday night, with tropical storm conditions beginning late Sunday. Hurricane conditions are expected in the warning area along the
coast of mainland Mexico late Monday, with tropical storm conditions
beginning early Monday.
RAINFALL: Into Tuesday, Orlene is expected to produce 3 to 5 inches of rainfall, with local amounts of 10 inches, across portions of southwestern Mexico. These rainfall amounts should lead to flash flooding, as well as possible landslides in areas of rugged terrain.
STORM SURGE: A dangerous storm surge is likely to cause coastal flooding along the coast of mainland Mexico in the warning area in regions of onshore winds.
SURF: Large swells generated by Orlene are affecting the west coast of Mexico and will spread northward to the southern portion of the Baja California peninsula and the Gulf of California through this weekend. These swells are likely to cause life-threatening surf and rip current conditions.
>>> South-southwest of the Baja California Peninsula:
Shower activity associated with a broad area of low pressure located several hundred miles south-southwest of the southern tip of the Baja California peninsula continues to show signs of organization.
Additional slow development of this system is possible, and a tropical depression could form during the next couple of days or so as it moves slowly northeastward or northward.
* Formation chance through 48 hours…medium…40 percent
* Formation chance through 5 days…medium…50 percent
Central Pacific:
There are no tropical cyclones nor any areas of disturbed weather under investigation by the CPHC
Northwest and Southwest Pacific Ocean, Indian Ocean, Arabian Sea:
Northwest Pacific
Tropical Cyclone 20W (Roke) – Final Warning
According to the JTWC Warning number 16, sustained winds were 55 knots with gusts to near 70 knots.
Tropical storm 20W (Roke) continues to defy the odds and has managed to intensify over the previous few hours. Animated enhanced infrared satellite imagery indicates that TS Roke has retained a small core with deep convective towers firing on the western side of the obscured low level circulation center and attempting to wrap around to the southern side. A microwave image depicted a 12 NM wide eye feature, with a nearly complete eyewall of strong convection, which somewhat surprisingly, is actually much stronger than what was seen in the the previous microwave image from about four hours earlier.
The environment is in overall unfavorable conditions, with the system now having moved north into cooler waters, very strong (40-50 knot) southwesterly vertical wind shear and significantly dry air intrusion on the west side. However, extremely robust poleward outflow into the base of a 150 knot subtropical jet max is offsetting the unfavorable shear for the moment.
Tropical storm 20W has commenced subtropical transition, with automated and manual phase classification worksheets indicating a hybrid system with characteristics of both a tropical and subtropical cyclone. Overall track motion has remained steady over the past six hours as the system moves quickly northeastward along the western side of the steering ridge.
Over the next 12 hours, forward speed will begin to slow down as the track shifts more eastward as the steering ridge weakens and moves to the southeast, weakening the steering gradient. at the same time a transitory anticyclone will move quickly across northern Japan and into the western Pacific, inducing strong northeasterly flow to the north of TS 20W, which will block additional poleward movement and the system will turn eastward, slowing down to less than 10 knots by the end of the forecast period.
TS 20W has been able to tap into the associated positive vorticity advection
and the strong poleward outflow and thus intensify during this period of maximum baroclinic forcing. 
The system will maintain intensity for another 12 hours, but after that the combination of very cool sea surface temperatures, advection of cooler, drier air into the core and the development of upper-level convergence as the system settles under a mid-level cold-core low, will conspire to rapidly weaken the system.