Thursday, October 6, 2022
By PDC's Senior Weather
Specialist Glenn James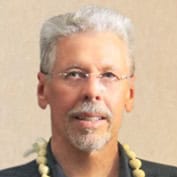 Tropical Cyclone 03S…is located approximately 782 NM east-southeast of Diego Garcia
Northeast Pacific Ocean:
There are no tropical cyclones nor any areas of disturbed weather under investigation by the NHC
Central Pacific:
There are no tropical cyclones nor any areas of disturbed weather under investigation by the CPHC
Northwest and Southwest Pacific Ocean, Indian Ocean, Arabian Sea:
South Indian Ocean
Tropical Cyclone 03S
According to the JTWC Warning number 3, sustained winds were 35 knots with gusts to near 45 knots.
Animated enhanced infrared satellite imagery depicts apartially exposed low level circulation center (llcc) displaced to the east of the primary convective mass. The latest imagery suggests convection is redeveloping in the vicinity of, and may now be covering up, the llcc once more. Rain bands are wrapping into the exposed llcc with deep convection flaring just west of the center and weaker convection extending to the southwest.
Environmental conditions are marginally favorable with warm sea surface temperatures and strong poleward outflow offset by moderate to high vertical wind shear.
Over the past six to twelve hours, TC 03S has slowed down significantly as the steering pattern has weakened and the low-level and vortex became decoupled from the deep convective core. Over the next 24 hours the system is expected to drift slowly towards the southwest as the gradient tightens up on the western side of the ridge to the east.
By 36 hours the ridge to the east reorients to a more north-south axis, allowing for TC 03S to assume a more southward track, which is expected to continue through about 72 hours. Shear is forecast to weaken slightly over the next 24 hours, and if the system can sustain deep convection around the llcc in the divergent upper-level outflow, and push back on the shear, marginal intensification is possible through 72 hours.
By 72 hours, a sharp trough axis is expected to be closing in on TC
03S and as this axis passes, the combination of strong mid-level northwesterly shear and dry air behind the trough will decapitate the system, leading to rapid weakening.
By 96 hours, a transitory high pressure system will slide into position due south of TC 03S and the now significantly weakened remnants of TC 03S will move west along northern side of the strong ridge to the south.