Tropical Cyclone 03S (Balita)
By PDC's Senior Weather
Specialist Glenn James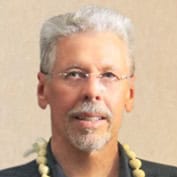 Tropical Cyclone 03S…is located approximately 787 NM (Balita) east-southeast of Diego Garcia
Northeast Pacific Ocean:
There are no tropical cyclones nor any areas of disturbed weather under investigation by the NHC
Central Pacific:
There are no tropical cyclones nor any areas of disturbed weather under investigation by the CPHC
Northwest and Southwest Pacific Ocean, Indian Ocean, Arabian Sea:
South Indian Ocean
Tropical Cyclone 03S (Balita)
According to the JTWC Warning number 5, sustained winds were 35 knots with gusts to near 45 knots.
Animated enhanced infrared satellite imagery depicts a disorganized region of persistent convective activity displaced to the southeast of a low level circulation center (llcc) which is obscured by convective blowoff.
Environmental conditions remain marginally favorable, with warm sea surface temperatures and slightly weaker vertical wind shear being offset by strong divergent poleward outflow.
TC 03S is drifting rather aimlessly this morning, with an overall trend towards the south but forward motion is very slow so it remains to be seen if this overall track will continue. Generally the track is expected to firm up on a southward heading over the next 12 hours or so as the western side of the steering ridge to the east is eroded by an approaching trough, generating a more north to south oriented steering front.
The system will slide south-southeastward, picking up speed along the way, over the next 48 hours. Shear has already started to weaken a bit, currently assessed at 10-15 knots, and as the system moves further southward and approaches the axis of the ridge, shear will briefly slacken even more. The decreased shear and continued strong poleward outflow should allow for a brief window of opportunity in which the system can intensify. but this window will close quickly.
By 48 hours, a trough will move in from the west, ushering in increased northwesterly shear and mid-level dry air, which will lead to a rapid decoupling of the vortex. Simultaneously the system will move across a region of very low heat content, depriving it of its energy source and leading to rapid weakening.
As the system weakens and the steering level lowers, it will turn sharply to the west as a transitory anticyclone passing to the south becomes the dominant steering influence. The system is expected to dissipate as a tropical cyclone no later than 96 hours, and potentially as early as 72 hours.