Tropical Cyclone 03S (Balita)
Saturday, October 8, 2022
By PDC's Senior Weather
Specialist Glenn James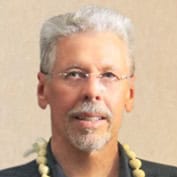 Tropical Cyclone 03S (Balita)…is located approximately 869 NM (Balita) east-southeast of Diego Garcia
Northeast Pacific Ocean:
Off the coast of Central America and Southern Mexico:
Tropical Storm Julia is located over the southwestern Caribbean Seaand is forecast to cross portions of Central America Sunday and Sunday night.
Although the system may not survive passage over Central America, environmental conditions appear conducive for some development of the remaining disturbance if it emerges over the far eastern Pacific basin in a couple of days.
* Formation chance through 48 hours…low…near 0 percent
* Formation chance through 5 days…low…20 percent
Central Pacific:
There are no tropical cyclones nor any areas of disturbed weather under investigation by the CPHC
Northwest and Southwest Pacific Ocean, Indian Ocean, Arabian Sea:
South Indian Ocean
Tropical Cyclone 03S (Balita)
According to the JTWC Warning number 6, sustained winds were 40 knots with gusts to near 50 knots.
Animated enhanced infrared satellite imagery depicts a growing region of deep convective activity fully obscuring the low level circulation center. A microwave image reveals a fragmented albeit improved primary convective band and tightly wrapping low level cloud lines in all quadrants.
TC 03S (Balita) continues its generally southward march under the steering influence of the ridge to the east. As evidenced by the improved convective envelope, 03S is entering a short window of possible re-intensification back to 40 knots.
Over the next 12 hours, as the system nears the ridge axis, vertical wind shear values are projected to drop potentially allowing the strong outflow and convective re-consolidation to boost intensity. By 24 and through 36 hours, 03S will be on a south-southeastward course.
By 48 hours the system will execute a hard westward turn as shear values increase, dry air entrainment intensifies and ocean heat values drop. These factors coalesce to steadily weaken the system through 72 hours and result in full dissipation by 96 hours.