Tuesday, September 20, 2022
By PDC's Senior Weather
Specialist Glenn James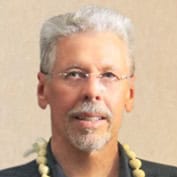 Northeast Pacific:
>>> South of Southwestern Mexico:
Shower and thunderstorm activity associated with an area of low pressure located just off the coast of southwestern Mexico has shown signs of becoming better organized today.
Environmental conditions are expected to support some additional development of this system as it moves west-northwestward near or just south of the southwestern coast of Mexico today and tonight, and then away from the coast of Mexico through the end of the week.
* Formation chance through 48 hours…low…20 percent
* Formation chance through 5 days…low…30 percent
>>> South of Southern Mexico:
A broad area of low pressure offshore of southern Mexico and Guatemala is producing disorganized showers and thunderstorms.
Development of this system, if any, should be slow to occur while it meanders off the coast of southern Mexico through the week.
* Formation chance through 48 hours…low…near 0 percent
* Formation chance through 5 days…low…10 percent
Central Pacific:
There are no tropical cyclones nor any areas of disturbed weather under investigation by the CPHC
Northwest and Southwest Pacific Ocean, Indian Ocean, Arabian Sea:
Northwest Pacific
There's an area of disturbed weather, being referred to as Invest 94W which is located approximately 153 NM south-southwest of Iwo-To, Japan.
Enhanced infrared satellite imagery depicts a low level circulation with organizing convection and improved formative banding in the eastern periphery.
The system is currently over warm sea surface temperatures and low (10-15 knots) vertical wind shear with a trough situated to the west of 94W increasing the poleward outflow, leading to an overall favorable environment for development.
Global models are in general agreement that invest 94W will continue on its northward track and are now in better agreement on its slow to moderate intensification over the next 24-48 hours with GFS continuing to be the most aggressive.
Maximum sustained surface winds are estimated at 18 to 23 knots.
The potential for the development of a significant tropical cyclone within the next 24 hours is upgraded to high.