Tropical Cyclone 09E / Invest 97W
By PDC's Senior Weather
Specialist Glenn James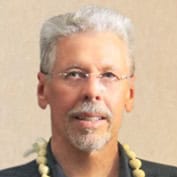 Tropical Cyclone 09E…is located 320 miles south-southwest of Manzanillo, Mexico
Tropical Cyclone 09E
DEPRESSION MOVING NORTHWESTWARD…EXPECTED TO BECOME A TROPICAL STORM LATER TONIGHT
The depression is moving toward the northwest near 13 mph (20 km/h), and this general motion is expected to continue for the next few days.
Maximum sustained winds are near 35 mph (55 km/h) with higher gusts.
Gradual strengthening is forecast during the next couple of days
or so, and the depression is expected to become a tropical storm
later tonight.
Central Pacific:
Well southeast of the Hawaiian Islands:
An area of low pressure could form over the far western portion of the eastern Pacific basin or well southeast of the main Hawaiian Islands late this weekend.
Environmental conditions could allow for some gradual development of this system, and a tropical depression could form as it moves quickly westward over the central Pacific basin during the early to middle part of next week.
* Formation chance through 48 hours…low…near 0 percent
* Formation chance through 5 days…medium…40 percent
Northwest and Southwest Pacific Ocean, Indian Ocean, Arabian Sea:
There's an area of disturbed weather, being referred to as Invest 97W which is located approximately 195 NM northwest of Manila, Philippines
According to the JTWC…animated multi-spectral satellite imagery depicts a broad circulation in the south china sea, after passing over central Luzon. The primary low level center circulation (llcc) is located west of Luzon, on the northern side of flaring deep convective activity.
Environmental analysis shows a point source above 97W that is providing radial outflow. Animated total precipitable water fields indicate an abundance of deep moisture to the south, but somewhat drier conditions to the north, and broad turning in the wind fields with an increase in convective activity.
Low vertical wind shear (5-10 knot), seasonal low level southwesterlies, and warm sea surface temperatures add to the likelihood of further development.
Global model guidance agrees that the large rotation and multiple vorticity centers will slowly but steadily consolidate as the system tracks on a westward track initially, followed by a counter-clockwise loop, before ultimately moving northward after 72 hours.
At this point, 97W is not expected to reach tropical depression strength until after it begins to move northward.
Maximum sustained surface winds are estimated at 18 to 23 knots.
The potential for the development of a significant tropical cyclone within the next 24 hours is upgraded to medium.