Tropical Cyclone 09W Meari / Invest 90E / Invest 90C / Invest 98A
Thursday, August 11, 2022
By PDC's Senior Weather
Specialist Glenn James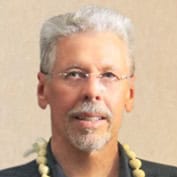 Tropical Cyclone 09W (Meari)…is located 343 NM south-southwest of Yokusuka, Japan


>>> Offshore of Southwest Mexico:
Invest 90E
Recent satellite images indicate that the circulation associated with a low pressure system located about 400 miles south-southwest of Manzanillo, Mexico, has become better defined today.
Environmental conditions appear conducive for additional
development, and only a small increase in the organization of the associated shower and thunderstorm activity would lead to the formation of a tropical depression, likely tonight or on Friday.
The low is forecast to move west-northwestward at about 10 mph well offshore the coast of Mexico, and further development appears unlikely by Sunday when the system is expected to encounter less favorable environmental conditions.
* Formation chance through 48 hours…high…80 percent
* Formation chance through 5 days…high…80 percent


Central Pacific:
Invest 90C
Well southwest of the main Hawaiian Islands:
An area of low pressure located several hundred miles southwest of the main Hawaiian Islands continues to generate disorganized showers and thunderstorms.
Environmental conditions are marginally conducive for some gradual development over the next couple of days as the system moves steadily toward the west.
The disturbance is expected to move into an environment that is less conducive for development late this weekend as it moves out of the central Pacific basin.
* Formation chance through 48 hours…low…10 percent
* Formation chance through 5 days…low…20 percent


Northwest and Southwest Pacific Ocean, Indian Ocean, Arabian Sea:
Northwest Pacific
Tropical Cyclone 09W (Meari)

According to the JTWC Warning number 4, sustained winds were 35 knots with gusts to near 45 knots.
Animated enhanced infrared satellite imagery continues to show a somewhat disorganized system, though it is steadily improving.
The environment is characterized by warm sea water temperatures, and moderate to strong equatorward outflow. Clearly the system is experiencing a fair amount of shear based on the sharp northern edge of the convective envelope and continued struggle to keep the low level circulation under the convection, with an estimated shear value of 15-20 knots.
After a period of somewhat erratic motion with multiple vortices, now that the low level core has started to consolidate, it will slowly start to move north along the western periphery of the ridge to the east. After 24 hours, the system will accelerate northeastward as it rounds the ridge axis as the steering ridge simultaneously slides to the south-southwest.
TS 09W is forecast to make landfall along the Izu Peninsula between 36 and 48 hours, move through the Tokyo metro area then reemerge over water shortly after 48 hours. While TS 09W remains under a moderate amount of northerly shear, it has been able to consolidate a single, more defined low level circulation center over the past six hours.
However, model guidance suggests the shear will hold firm for another 12 to 24 hours, and upper-level divergence is expected to decrease, the combined effect of which will be to inhibit significant intensification through this period, with the system only forecast to reach 40 knots by 24 hours.
The "brakes start to let up" by 36 hours as the system moves into a region of lower shear and diffluent upper-level outflow. The combined effects of decreased shear and dramatically improved outflow aloft should allow for a brief period of intensification, to a peak of 60 knots by 48 hours as the outflow offsets the shear. This burst of intensification will be short-lived and the system will begin to rapidly weaken after it peaks at 48 hours.
As is the case currently, the system is expected to remain somewhat asymmetric throughout the forecast, with the highest winds expected to be in the eastern hemisphere of the circulation.
TS 09W will begin extra-tropical transition shortly after it emerges back over water, as it moves rapidly north-northeast ahead of negatively tilted major shortwave trough and ultimately becomes a vertically stacked cold core low between 72 and 96 hours as it approaches the southern Kuril Islands.


An area of convection (Invest 98A) is located approximately 141 NM west-southwest of Karachi, Pakistan
Animated multi-spectral satellite imagery depict flaring convection wrapping around a weakly defined low level circulation center. There is broad elongated circulation over land with 15-20 knot winds. Current surface observations show the circulation is still partially over land but is slowly moving out over the Gulf of Kutch into the Arabian Sea.
Upper level analysis indicates 98A is in a marginally favorable environment for development with low to moderate (10-20 knot) vertical wind shear offset by good divergence aloft and warm sea surface temperatures.
Global models are in good agreement that 98A will continue north-northwestward and develop over the Arabian Sea, with GFS and ECMWF showing different levels of development and different forecast tracks.
Maximum sustained surface winds are estimated at 21 to 25 knots.
The potential for the system to transition into a significant tropical cyclone within the next 24 hours is upgraded to medium.