Tropical Cyclone 04E (Bonnie) / Remnants of Tropical Cyclone 05W (Aere)
By PDC's Senior Weather
Specialist Glenn James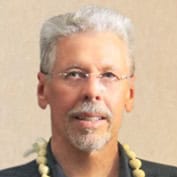 Tropical Cyclone 04E (Bonnie)…located about 500 miles southwest of the southern tip of Baja California
Tropical Cyclone 04E (Bonnie)
BONNIE PASSING TO THE SOUTH OF CLARION ISLAND…EXPECTED TO BECOME POST-TROPICAL ON SATURDAY
Advisory number 41
Bonnie is moving toward the west-northwest near 15 mph (24 km/h). A turn toward the west with an increase in forward speed is expected tonight, with a quick westward motion forecast to continue through Sunday.
Maximum sustained winds are near 90 mph (150 km/h) with higher gusts. Bonnie is expected to weaken below hurricane strength on Friday and then become a post-tropical cyclone on Saturday.
Hurricane-force winds extend outward up to 15 miles (30 km) from the center, and tropical-storm-force winds extend outward up to 70 miles (110 km). Over the past few hours, a Mexican navy automatic weather station on Clarion Island reported a sustained wind of 44 mph (70 km/h) and a gust to 54 mph (86 km/h).
Hazards affecting Land
None
>>> Offshore of Southern Mexico:
A tropical wave located several hundred miles south of the southern coast of Mexico continues to produce a large area of disorganized showers and thunderstorms.
Environmental conditions are expected to be conducive for gradual development, and a tropical depression is likely to form well south or southwest of the southwestern coast of Mexico over the weekend while the disturbance moves generally west-northwestward at 10 to 15 mph.
* Formation chance through 48 hours…low…30 percent
* Formation chance through 5 days…high…70 percent
Central East Pacific:
There are no active tropical cyclones, nor any areas of disturbed weather being investigated in the north central Pacific by the Central Pacific Hurricane Center (CPHC)
Tropical cyclone formation is not expected during the next 5 days in the central Pacific Ocean.
>>> Northwest and Southwest Pacific Ocean, Indian Ocean, Arabian Sea
Remnants of Tropical Cyclone 05W (Aere)…are located approximately 297 NM east-southeast of Tokyo, Japan
The system is currently classified as a subtropical storm, generally characterized as having both tropical and mid-latitude cyclone features.
Animated multi-spectral satellite imagery depict deep convection sheared to the north and northeast of an exposed and elongated low level circulation center.
Environmental conditions reveal unfavorable conditions for transitioning into a tropical cyclone, namely: high (25-30 knot) vertical wind shear and cool sea surface temperatures.
Global models are in good agreement that remnants of 05w will remain quasi-stationary before picking up a northwestward track toward northern Honshu.
Maximum sustained surface winds are estimated at 30 to 35 knots.
The potential for the system to transition into a significant tropical cyclone within the next 24 hours remains low.